27/12/2022 Evening Reports
Last Week of the Year Global Bond Rates On An Uptrend...
*Limited movements continue in post-Christmas market pricing. EURUSD parity is priced at 1.0625, Ounce Gold 1807, GBPUSD parity at 1.2020 and USDJPY at 133.35.
*Global bond yields are on the rise in Germany and the USA.
*Yesterday, Dutch Central Bank Governor Knot's continued statements supporting the ECB's hawkish stance supports the rise in European bonds.
*Amid the holiday season, yields continue to rise as bonds resell after the more hawkish ECB meeting earlier this month. A 50 basis point rate hike is foreseen for the next meeting of the central bank.
*China's relaxation of Covid measures is another news flow that is busy and thoughtful at the moment.
*When we look at the US futures indices, there is a slightly negative trend throughout the day.
*According to intraday data, the S&P/CS House Price Index from the USA was 8.6% on an annual basis in October, higher than expected.
Account Opening
Open A Demo
CDO has wide range of tools, professional and friendly support for clients to achieve their financial markets trading goals. Open a live account now to enjoy this experience with virtual deposit.
Support Level: 1.0585 – 1.0515 – 1.0450 Resistance Level: 1.0660 – 1.0730 – 1.0840
EUR/USD
EURUSD – Limited Pricing Continues on 1.0585 Support…
ØEURUSD continues to be priced just above the 1.0585 support in post-Christmas trading. We will continue to monitor price movements above 1.0585. Breaking this line will trigger a move in favor of the Dollar. Intermediate resistance to be monitored during the day above as well. We will be watching the 1.0660 resistance.
ØIn case of four-hour candle closes above this resistance, a move to the 1.0730 region, which it touched during the ECB meeting in the past weeks, may be triggered again.
Support Level: 1784 – 1773 – 1765 Resistance Level: 1806- 1824 – 1838
XAU/USD
XAUUSD – Pressure May Increase As It Stays Below 1806…
ØOunce Gold slumped below 1806 resistance and reaction remains limited. Although he was watching the zigzag movements here, his failure to rise above 1824, which he tested again yesterday, weakened the buyers.
Ø Positive movements during the day may be limited as long as below 1806.
Forex Mobile & Desktop App
CDO TRADER
CDO TRADER, our cutting-edge trading platform, follows the technology from the forefront with new features added continuously. Moreover, CDO TRADER is now available for Android and iOS! So it allows you to trade on the go!
Support Level: 133.20 – 132.80 – 132.20 Resistance Level: 133.60 – 134.25 – 135.60
USD/JPY
USDJPY – 133.60 Important Resistance in Short Term…
ØLast week, the Bank of Japan raised the 10-year bond yield band from 0.25% to 0.50% at its monetary policy meeting. This unexpected move caused a very sharp drop in the USDJPY pair, which quickly retreated from 137.40 to 130.55.
ØWhen we look technically, we see that the technical correction of this sharp decline has been made. As of today, this decline is being corrected step by step, but the 133.60 resistance is very important. If this region is broken on the upside, the movements in favor of the dollar in the parity may ease a little more, but this should not mean that a new peak can be seen. In the short term, movements in favor of the Dollar may strengthen and the 135 region may come to the fore.
ØAt the point where 133.60 is not exceeded, we can expect the movements in favor of the Japanese Yen to continue strongly from where they left off.
ØThe decrease/increase in the US 10-year bond yield will also be important for the parity. The rise in the US 10-year yield may push the pair upwards.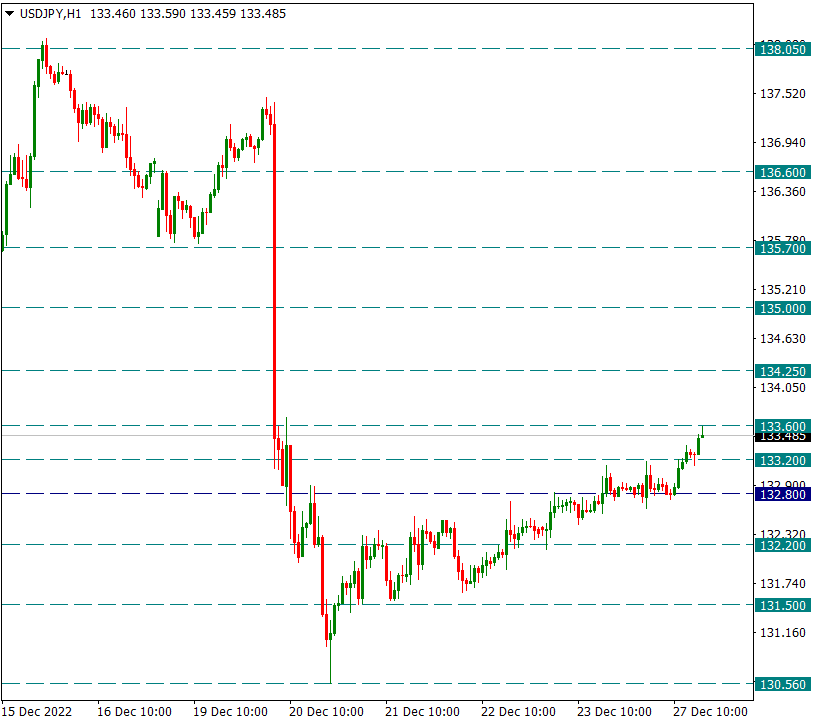 Forex Trading Platforms
MetaTrader 4
MT4 has user friendly interface that is providing simplicity and efficiency. The traders can perform trading strategies for different products like Forex and CFD. MetaTrader 4 has over 50 built-in indicators, also it's the tool that predicts trends and defines the appropriate entry and exit points.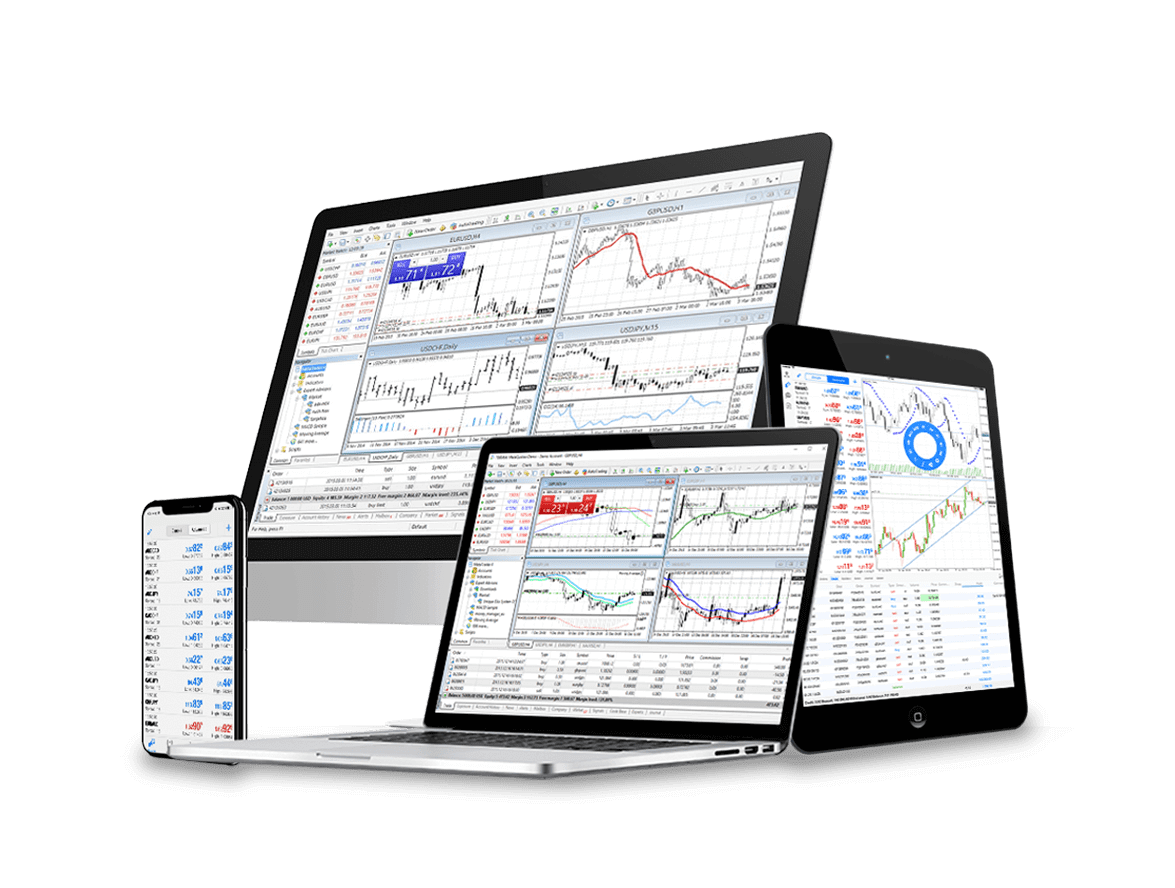 CDO Markets Limited - FX Trading
Contact Us
Please, fill the form to get an assistance.