14/04/2023 Evening Reports
FED/Waller "Fees Needed to Increase Further"
*In the monthly report published today by the International Energy Agency (IE), OPEC+ countries can reduce their oil supply by 400 thousand barrels per day until the end of the year, and Russia's daily oil exports increased by 600 thousand barrels in March, the largest increase in the last 3 years, and the increasing oil stocks have made it to the OPEC+ decision. High prices harm consumers and threaten economic growth, and oil demand will rise by 2 million barrels per day this year to 101.9 million barrels.
*Atlanta Fed Chairman Bostic said in a statement today that the FED may take a break after a rate hike, the FED will need to consider the economy, the inflation path and the pause in interest rate hikes to avoid unnecessary economic damage, and the rate hikes have only just started to take effect and the full effect will take time. .
*Retail Sales in the US, announced today and followed closely by the FED in the interest rate hike process, fell below the expectations and decreased by 1.0% on a monthly basis and increased by 2.94% on an annual basis. The data was expected to come in at -0.4% and 5.9%, respectively. After the data, FED FOMC Member Waller said in his speech that the latest inflation data did not progress very far to the 2% target, interest rates should increase further and some data for March point to a slowdown in economic activity.
Account Opening
Open A Demo
CDO has wide range of tools, professional and friendly support for clients to achieve their financial markets trading goals. Open a live account now to enjoy this experience with virtual deposit.
Support: 1.1030 – 1.0975 – 1.0930 Resistance:  1.1075 – 1.1107 – 1.1180
EUR/USD
EURUSD – Slightly Regressed with the Statements of Hawk Waller…
Retail Sales from the US fell more than expected today. Core retail sales fell 0.8% month-on-month. Headline data, on the other hand, decreased by 1% on a monthly basis.
With these data came the statements of the hawk member of the FED, Waller. Waller kept the language he used as a requirement of being a hawk and stated that interest rate hikes should continue. He said that the economic growth performance is good and that there is more room for interest rate hikes.
The dollar index, which has lost value one after the other, reacted with these statements and the pair retreated from 1.1075 to 1.1030 support. This retreat will have to be followed step by step. The previous high of 1.1030 is now in the support position. If this place is broken, the moves in favor of the dollar may show itself again. In this case, 1.0930 will come to our agenda.
On a weekly basis, it would be premature to talk about a bottom Euro rally as long as the uptrend line from 0.9550 is not broken.
Support: 1.2445 – 1.2375 – 1.2310 Resistance: 1.2530 – 1.2620 – 1.2690
GBP/USD
GBPUSD – Pulled Back from 1.2530, How Likely Double Top?
GBPUSD parity, which has tested the 1.2530 level with an interval of about two weeks, is retreating slightly from this region with the appreciation of the dollar index today and the 1.2530 level remains as resistance.
There is a small double top formation possibility here, but for this, we think that the 13-day average following the rise since 1.20 should be broken first, and then the 1.2375 support, which may be the neck region of this possible double top. Especially as long as the 13-day average is not broken, these decreases can be considered as profit sales and the parity can continue to rise from where it left off.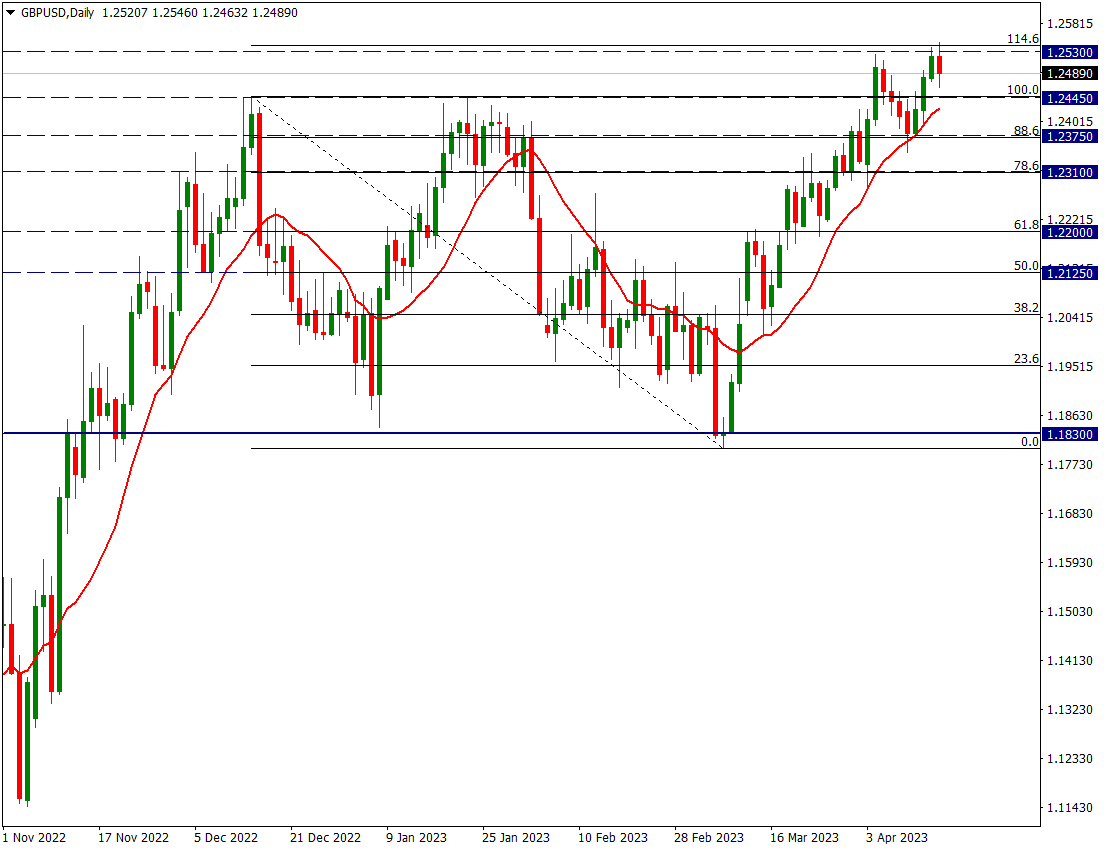 Forex Mobile & Desktop App
CDO TRADER
CDO TRADER, our cutting-edge trading platform, follows the technology from the forefront with new features added continuously. Moreover, CDO TRADER is now available for Android and iOS! So it allows you to trade on the go!
Support: 2021 – 2013 – 2006 Resistance: 2032 – 2039 – 2046
XAU/USD
Ounce Gold – A Quick Profit Sale Came After Stuck In The 2046 Region…
The yellow metal, which had reacted by 2046 after yesterday's US producer prices signaled weak data, was stuck at technical resistance here. The yellow metal, which moved horizontally and with a tendency to compression for a short time in this resistance zone, fell rapidly with the statements of FED member hawk Waller during the day and came to 2021 support.
In intraday movements, if there is no reaction above the 2032 level, the uptrend in the yellow metal may be braked for a while. We will follow this.
Forex Trading Platforms
MetaTrader 4
MT4 has user friendly interface that is providing simplicity and efficiency. The traders can perform trading strategies for different products like Forex and CFD. MetaTrader 4 has over 50 built-in indicators, also it's the tool that predicts trends and defines the appropriate entry and exit points.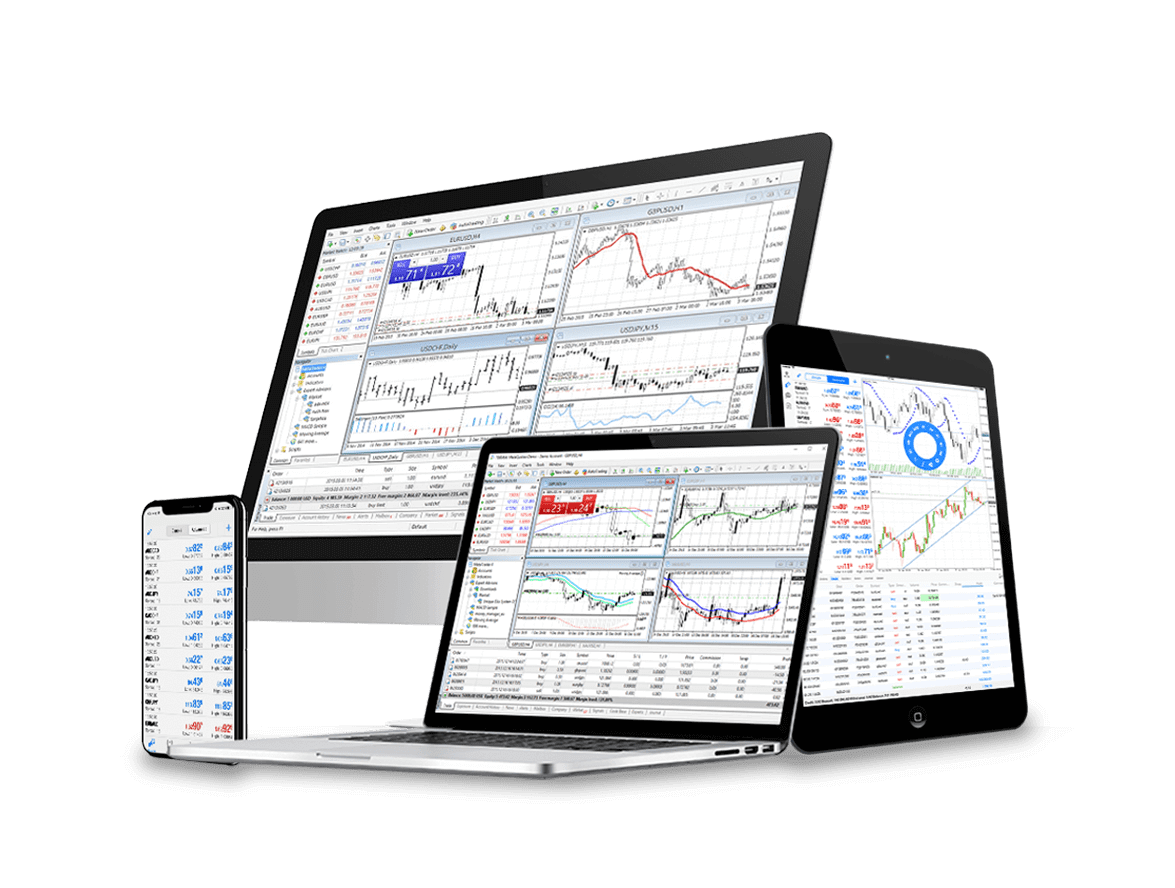 CDO Markets Limited - FX Trading
Contact Us
Please, fill the form to get an assistance.