03/11/2022 Evening Reports
After FED, England Raised Interest Rate...
We left the Fed meeting behind. While the meeting statement started as a dove, a hawkish image was formed in the statements of FED Chairman Powell. Powell stated that the rate of increase in interest rates may slow down provided that the data allow, and that in addition to this, the interest rate target may increase. In this way, while it was priced as 50 basis points in December-22 and 50 basis points in February-23 before the meeting, 25 basis points were added in March-23 after the meeting. On the next day of the meeting, there was a movement in favor of the Dollar in general and the Ounce Gold side fell below the 1622 support and regressed to 1616 levels.
The Bank of England (BOE) raised the interest rate by 75 basis points to 3.00% as expected at its meeting today. In the statement made after the interest rate decision, it was stated that more interest rate hikes may be required, inflation is expected to reach its peak with 11% in the 4th quarter, and this rate hike will reduce the risk of costly tightening later on. BOE Chairman Bailey also said in his speech that they think the interest rate should increase further.
According to the inflation rates of October in Turkey announced by TURKSTAT; While the CPI was realized as 85.51% on an annual basis and 3.54% on a monthly basis, when we look at the PPI side, it was realized as 157.69% annually and 7.83% on a monthly basis.
While leaving the FED behind, the statements of the ECB officials started to fall as of this morning. ECB board member Panetta stated that the medium-term inflation outlook presents significant upside risks, that more policy adjustments are required, but that volatility may increase if excessive.
Looking at the statements, it seems that the ECB may continue to raise interest rates in December and maybe later. But if the economic situation deteriorates rapidly next year, it would not be a surprise to see the ECB be able to halt rate hikes in the first quarter of 2023.
Lagarde, President of the European Central Bank; "A possible recession will not be enough to contain inflation." Using his statements, he stated that it is necessary to be careful about the global risks that may arise from the FED's policies.
Account Opening
Open A Demo
CDO has wide range of tools, professional and friendly support for clients to achieve their financial markets trading goals. Open a live account now to enjoy this experience with virtual deposit.
Support Level:19.65-18.22-17.80 Resistance Level: 19.0925-19.4250-19.95
XAG/USD
XAG/USD – Continuing Its Decline After FED Decision…
Silver is falling as the Fed raises interest rates by 75 basis points as expected and Fed Chairman Powell stated that the rate hike process will continue. In the continuation of the decline, the rising price trend, which we follow in the 18.65 and daily period, can be followed as support. On the upside, 19.0925 and 19.4250 may form resistance.
Support Level: 92.78-90.53-87.90 Resistance Level: 95.81-98.49-102.89
BRENT
BRENT- 95.81 Resistance Tested Today too…
The resistance of 95.81 in Brent Petrol was tested today, but it could not be passed. As long as it stays below this level, we can see pullbacks. In this case, 92.78 and 90.53 can be viewed as support. In upward transactions, the falling price trend, which we follow in the 95.81 and daily period, can create resistance.
Forex Mobile & Desktop App
CDO TRADER
CDO TRADER, our cutting-edge trading platform, follows the technology from the forefront with new features added continuously. Moreover, CDO TRADER is now available for Android and iOS! So it allows you to trade on the go!
Support Level: 0.9735-0.9682-0.9569 Resistance Level: 0.9798-0.9852-0.9910
EUR/USD
EUR/USD – Decreased To 0.9735 Support After Interest Rate Increase…
After the FED increased the interest rate by 75 basis points to 4.00% and it was stated that the interest rate increase process would continue, the EURUSD parity decreased until the 0.9735 support. If a hold above this level is achieved, we can see recovery. In this case, 0.9798 and 0.9852 can be viewed as resistance. If the 0.9735 level is broken, downside transactions may continue.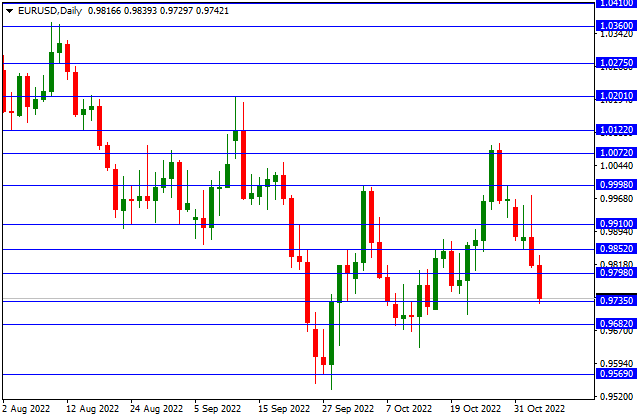 Support Level: 1.1112-1.1024-1.0839 Resistance Level: 1.1175-1.1250-1.1295
GBP/USD
GBP/USD – Interest Rate Continued to Decline After Decision…
As expected, the Bank of England (BOE) raised the interest rate by 75 basis points to 3.00% at its meeting today. BOE Chairman Bailey also said in a statement that he thinks the interest rate should increase further. After the interest rate decision and the explanations, GBPUSD parity fell to the level of 1.1156. In the continuation of the decline, 1.1112 and 1.1024 can be watched as support. In transactions in favor of the pound, 1.1175 and 1.1250 may form resistance.
Forex Trading Platforms
MetaTrader 4
MT4 has user friendly interface that is providing simplicity and efficiency. The traders can perform trading strategies for different products like Forex and CFD. MetaTrader 4 has over 50 built-in indicators, also it's the tool that predicts trends and defines the appropriate entry and exit points.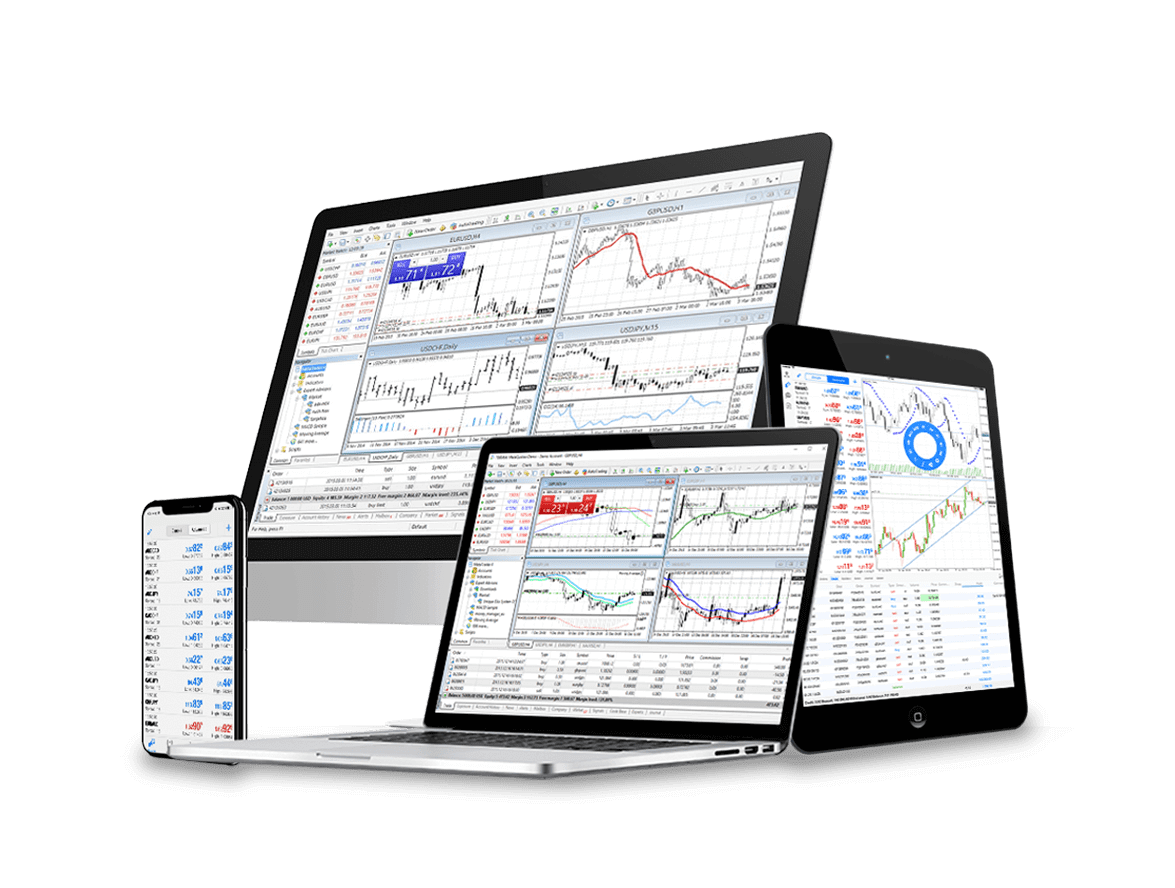 CDO Markets Limited - FX Trading
Contact Us
Please, fill the form to get an assistance.