29/06/2023 Evening Reports
The US Economy Has Grown Above Expectations !
FED Chairman Powell spoke about monetary policy at the ECB Forum today at 09:30 CEST. He indicated that the FED plans to raise interest rates twice more this year, highlighting the robustness of inflation and the job market. The FED places importance on the strength of the labor market, as it contributes to inflation and serves as a key factor for continued monetary tightening.

* The US economy grew by 2% in the first quarter of 2023. The data came in above expectations of 1.4%, confirming the strength of the US economy.
Following strong data, the US Dollar index strengthened while Gold prices declined below 1900. The US 10-year bond yield rose sharply to 3.82%, with the 2-year bond yield reaching 4.86%. Despite weakness in other global economies, the US economy's strength is bolstering the dollar and encouraging the Fed to consider further rate hikes. Atlanta Fed Chairman Bostic, in contrast to Powell, expressed a more cautious stance. He stated in a speech today that he doesn't see as much urgency as previously thought to continue raising rates. However, Bostic's remarks such as "let's not rush to increase interest rates" may seem somewhat careless given the inflation trend. Bostic added a precautionary note to these statements, saying "in my view, it's not a signal."
Germany's inflation for June was announced at 0.3% on a monthly basis and 6.4% on an annual basis, slightly exceeding expectations. The removal of certain subsidies implemented by the German government last year to address high inflation appears to have influenced these preliminary inflation figures.
*Japan's Finance Minister stated that they closely monitor foreign exchange movements and that one-way transactions are not desired.
Account Opening
Open A Demo
CDO has wide range of tools, professional and friendly support for clients to achieve their financial markets trading goals. Open a live account now to enjoy this experience with virtual deposit.
Support: 1.0960 – 1.1000 – 1.1095 Resistance: 1.0905 – 1.0845 – 1.0745
EURUSD
EURUSD – Undecided Movements Continue Above 1.0905…
The pair continued its indecisive movements above the 1.0905 support today. After slumping below this support during the day, it reacted again and rose to 1.0935. In intraday movements, we continue to watch the levels above 1.0960 and below 1.0905 as resistance and support.
Today, Powell's statements were hawkish, but little to no surprise. German inflation came in slightly above expectations.
Support: 644 – 613 – 595 Resistance: 664 – 686 – 714
W#
Wheat – Returns Half of Recent Rise, Approaching 644 Support…
After the immediate suppression of the uprising in Russia at the weekend, a considerable price correction took place in wheat prices. Along with this correction, the Fibo 50 of the most recent 589/756 rise was corrected. Below we will pay attention to the 644 level, which corresponds to Fibonacci 61.8. Breaking 644 can take the prices back to the 500 levels. For this reason, we will watch 644.
In possible reactions, positive movements above 714 in the short term can breathe.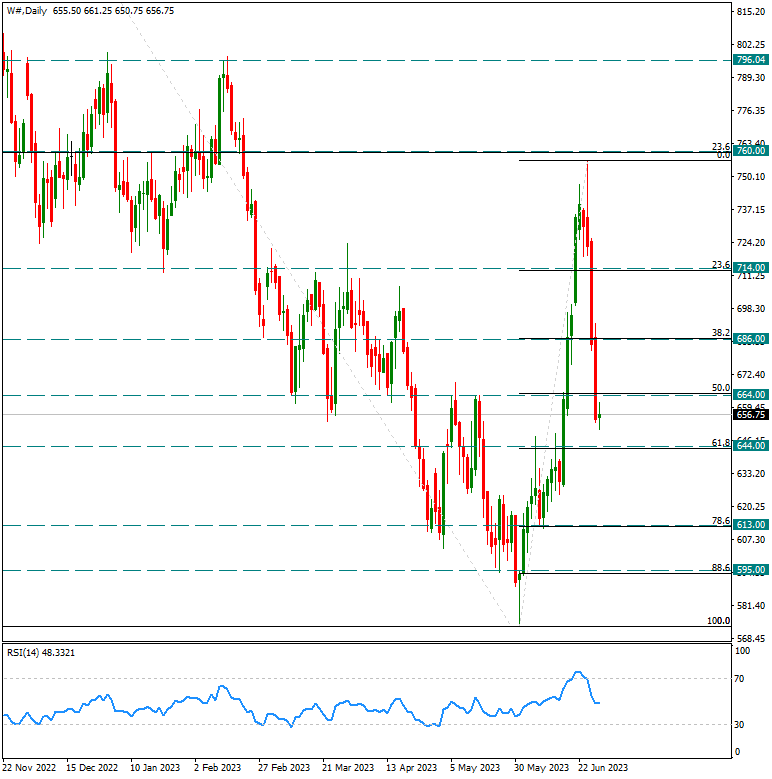 Forex Mobile & Desktop App
CDO TRADER
CDO TRADER, our cutting-edge trading platform, follows the technology from the forefront with new features added continuously. Moreover, CDO TRADER is now available for Android and iOS! So it allows you to trade on the go!
Support: 1900 – 1885 – 1860 Resistance: 1912 – 1932 – 1955
XAUUSD
Ounce Gold – Pressure Continues and Fall Deepens…
Central banks' resolute continuation of the tightening policy is putting pressure on the yellow metal. Technically, the breaking of important supports one by one reinforced the negative pressure.
Yesterday the support of 1912 was broken and we saw a sag towards 1900. It's still below 1912 and the reactions are very weak. In general, we expect negative pressure to continue as long as it remains below 1932 in the short term.
Forex Trading Platforms
MetaTrader 4
MT4 has user friendly interface that is providing simplicity and efficiency. The traders can perform trading strategies for different products like Forex and CFD. MetaTrader 4 has over 50 built-in indicators, also it's the tool that predicts trends and defines the appropriate entry and exit points.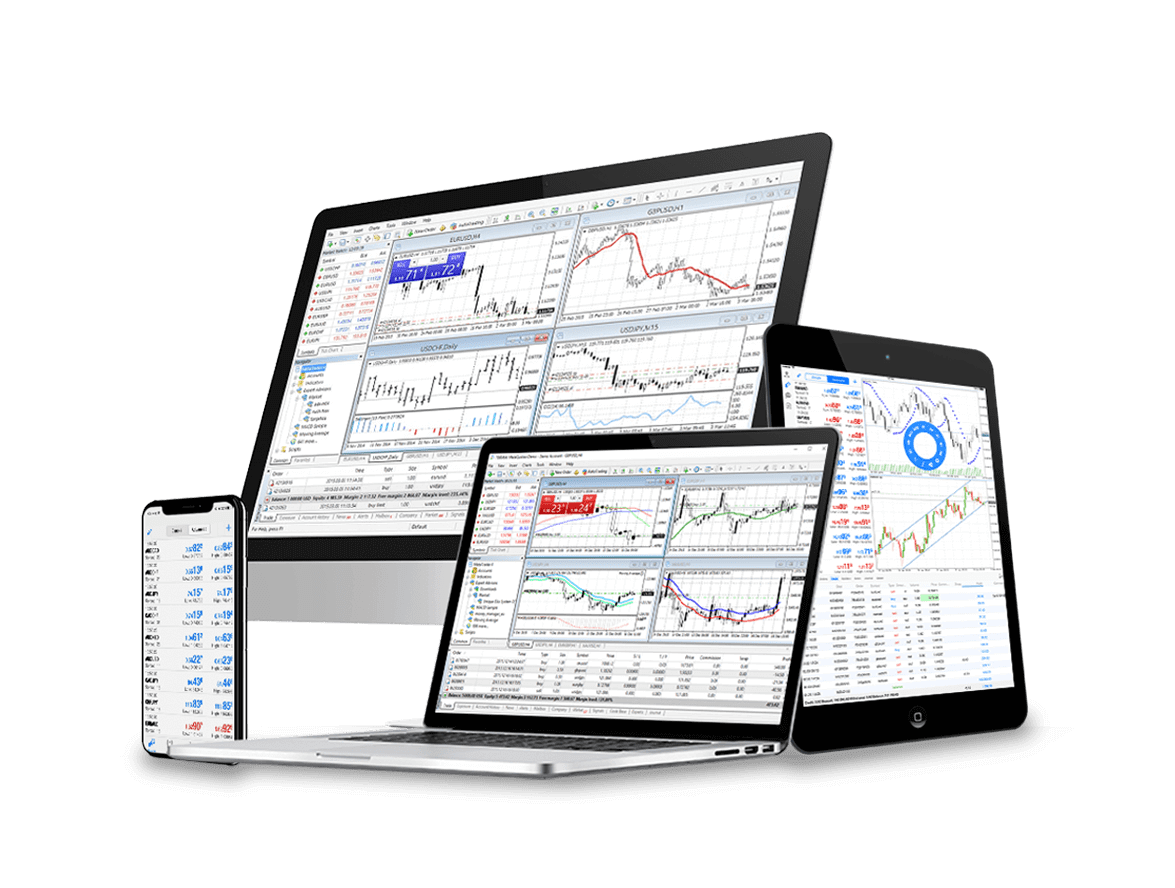 CDO Markets Limited - FX Trading
Contact Us
Please, fill the form to get an assistance.