23/11/2022 Evening Reports
We Will Follow the Minutes of the Fed Meeting Before Thanksgiving Day in the USA...
The minutes of the FED's November meeting will be released at 10:00 pm(GMT+3) this evening before Thanksgiving in the USA tomorrow. In the minutes, we will follow a possible discussion that interest rate expectations will rise in the dot plot to be updated in December. Opinions on the timing of the downshift in interest rate increases will also be important, and finally, we will also pay attention to possible discussions about when the adventure of increasing interest rates may end.
Towards evening hours, durable goods orders from the US for October were announced.
USA – Durable Goods Orders (monthly): 1% (Previous: 0.3%)
USA – Core Durable Goods Orders (monthly): 0.5% (Previous: -0.9%)
In the US, weekly jobless claims were announced as 240,000. (Previous: 225,000)

Oil prices, which have increased volatility with the supply news in recent days, continued to decline again today. Crude oil January 2023 futures price is $78 and Brent Oil January 2023 futures price is close to 85 $. EURUSD is priced at 1.0320, while ONS Gold is priced at $1732. The US 10-year bond yield is at 3.78%.

Although the leading PMI data for November, announced by Germany, Euro Zone and England at noon, remained below the 50 level, it came above the expectations. Germany's Manufacturing PMI was 46.7 and Services PMI 46.4, while the UK side was Manufacturing PMI 46.2 and Service 48.8.
Account Opening
Open A Demo
CDO has wide range of tools, professional and friendly support for clients to achieve their financial markets trading goals. Open a live account now to enjoy this experience with virtual deposit.
Support Level: 1038.58-1031.60-1023.50 Resistance Level: 1058-1068-1077
GAU/TRY
GAU/TRY – Holding on 1038.58 Support…
Gr Gold TL is holding on 1038.58 support after pullbacks. As long as there is a hold on this level, we can see rises again. In this case, 1058 and 1068 can be viewed as resistance. In retracements and pricing below 1038.58 level, transactions in favor of TL may accelerate. In this case, 1031.60 and 1023.50 can create support.
Forex Mobile & Desktop App
CDO TRADER
CDO TRADER, our cutting-edge trading platform, follows the technology from the forefront with new features added continuously. Moreover, CDO TRADER is now available for Android and iOS! So it allows you to trade on the go!
Support Level: 85.54-84.10-82.99 Resistance Level: 87.90-89.30-90.53
BRENT
BRENT – Russian Oil Dropped Rapidly on Expectations of Price Ceiling…
Due to the news that the European Union (EU) is considering applying a ceiling price to Russian oil in the price range of 65-70 dollars, there were rapid decreases in Brent Petrol until the support of 85.54. When this level is broken and below, 84.10 and 82.99 can be viewed as support. In case of holding above this level, 87.90 and 89.30 may form resistance.
Support Level: 18.33-18.21-18.15 Resistance Level: 18.6110-18.73-18.89
USD/TRY
USD/TRY – 18.6110 Resistance is Tested Before FOMC and CBRT…
In USDTRY parity, 18.6110 resistance is being tested before today's FOMC Meeting Minutes and tomorrow's CBRT interest rate decision. If this level is passed, 18.73 and 18.89 can be viewed as resistance. In pullbacks, the rising price trend that we follow in the daily period can create significant support. If this trend is broken, transactions in favor of TL may gain momentum.
Support Level:  1.0275-1.0201-1.0122 Resistance Level: 1.0360-1.0410-1.0460
EUR/USD
EUR/USD – The Rising Price Tendency Continues…
In the EURUSD parity, the transactions are carried out on the rising price trend that we watch hourly. As long as this trend is maintained, 1.0360 and 1.0410 can be viewed as resistance. In pullbacks and pricing below the rising price trend, transactions in favor of the Dollar may accelerate. In this case, 1.0275 and 1.0201 can create support. Let us remind you that the minutes of the FOMC meeting will be announced tonight at 22:00 (GMT+3).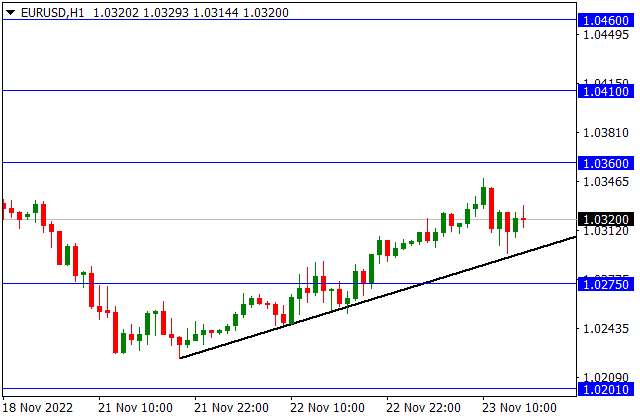 Forex Trading Platforms
MetaTrader 4
MT4 has user friendly interface that is providing simplicity and efficiency. The traders can perform trading strategies for different products like Forex and CFD. MetaTrader 4 has over 50 built-in indicators, also it's the tool that predicts trends and defines the appropriate entry and exit points.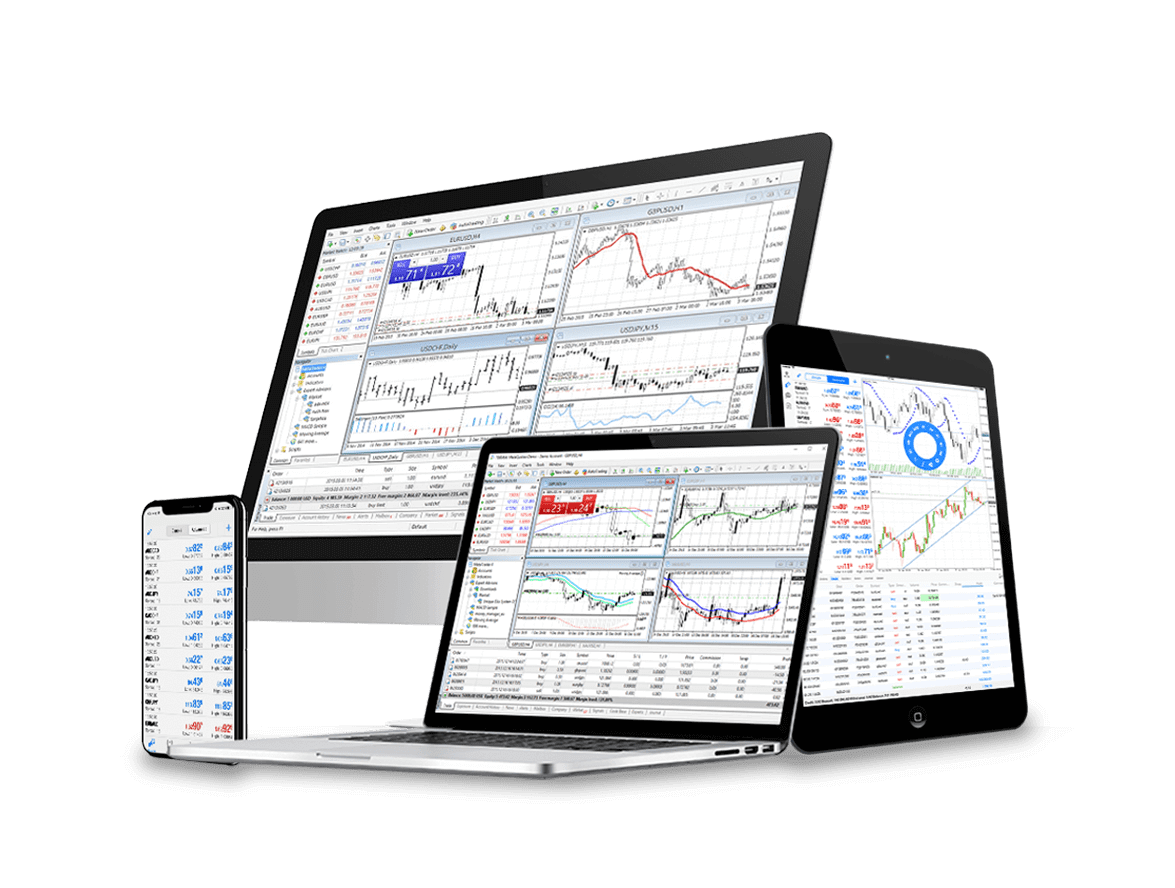 CDO Markets Limited - FX Trading
Contact Us
Please, fill the form to get an assistance.