22/02/2023 Evening Reports
FOMC Meeting Minutes to be Announced...
*FED FOMC Member Bullard said in his speech that the FED would have to increase the interest rate above 5% to stop inflation, that they thought they could pull inflation down while maintaining a strong labor market, that the markets may have overpriced the risk of recession in 2023, and that with inflation falling this year, they thought they could moderate it. He said he expects growth.
* Minutes of the meeting held by the FED on February 1 at 22:00 (GMT +3)  tonight in the USA, in which the interest rate was increased by 50 basis points, will be announced. It was also stated at this meeting that the shrinkage of the balance sheet would continue as planned, that the continuation of interest rate hikes would be appropriate and that inflation was still high.
*In Germany, the Consumer Price Index, which we tracked for January, increased by 1.0% monthly and 8.7% annually, as expected. The data showed a monthly decrease of 0.8% and an annual increase of 8.6% in December. The European Central Bank may continue to increase interest rates for a while, as inflation in Germany and the Euro Zone is well above the 2% target.
* Another important data announced in Germany, IFO Business World Index rose from 90.1 to 91.1. In the assessment made by IFO, it was stated that the German economy will not come out of the recession, but it will be moderate, the proportion of companies that want to increase prices has decreased, export expectations in the industry have decreased, and the atmosphere in the tourism and accommodation sector has improved significantly.
Account Opening
Open A Demo
CDO has wide range of tools, professional and friendly support for clients to achieve their financial markets trading goals. Open a live account now to enjoy this experience with virtual deposit.
Support Level: 1.2100 – 1.2065 – 1.2010 Resistance Level: 1.2130 – 1.2175 – 1.2215
GBP/USD
GBP/USD – Maintains Its Recent Rise With Support From 1.2065…
After a small inverted shoulder head and shoulder structure formed on the sterling side, 1.2065 was exceeded and the formation was triggered and reacted up to 1.2130. Subsequent sales remained at the limit at 1.2065. A reaction may come up to 1.2175 as the formation target.
The 1.2065 level will be the first support in possible declines, and breaking this zone may bring 1.1965 and then 1.1830 to the agenda.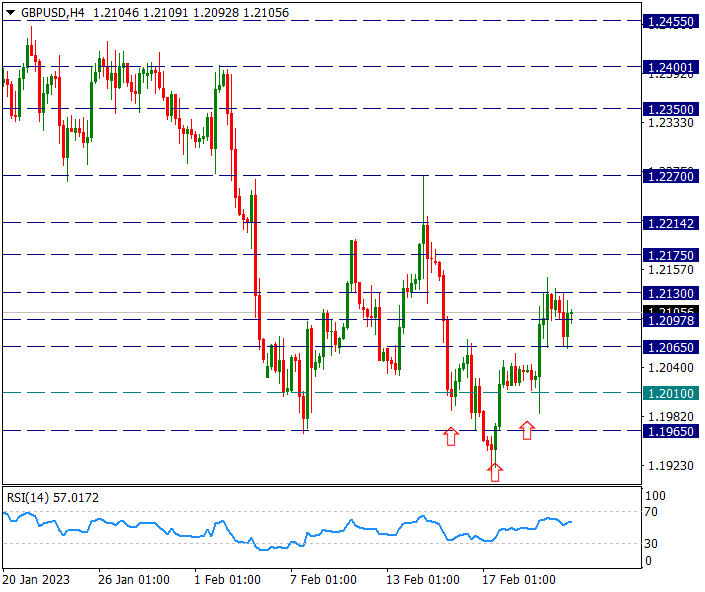 Support Level: 1830 – 1818 – 1805 Resistance Level: 1843 – 1853 – 1865
XAU/USD
XAU/USD – Narrow Movements Continue Between 1830/1843…
Ounce Gold continues to hold above 1830 level. This is an important region as the 1614/1960 rise coincides with the Fibonacci 38.2 retracement. Today, after the rise in the US 10-year bond yield paused, the yellow metal also found support at the 1830 level and could not break it. However, the reactions are limited and do not exceed 1843. In this sense, we will follow the 1830 levels below and 1843 levels above as support and resistance in short-term movements.
During the FOMC meeting at 10 p.m. (GMT +3), volatility in the yellow metal could pick up a bit. We will follow this. Increasing hawkish expectations for the future may cause 1830 to be difficult.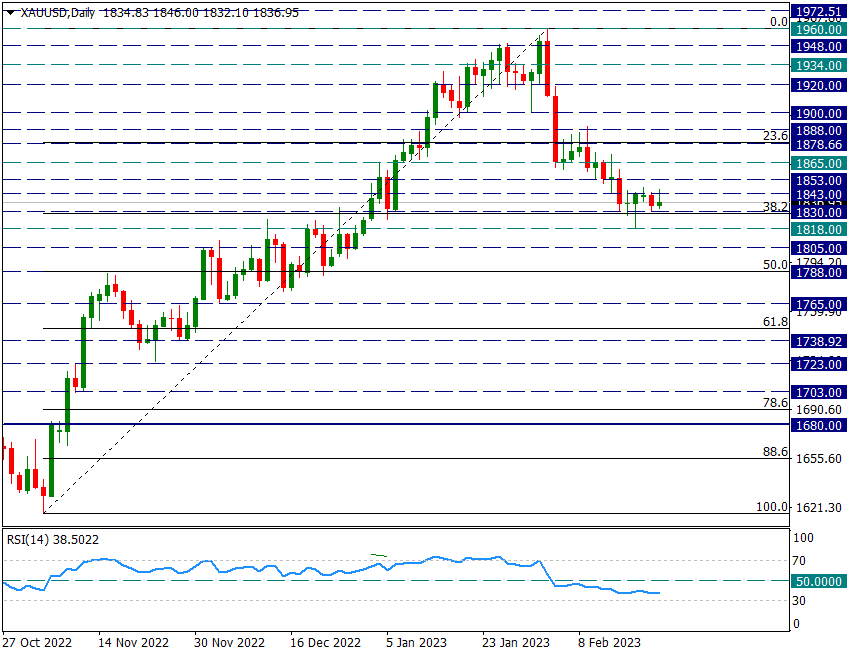 Forex Mobile & Desktop App
CDO TRADER
CDO TRADER, our cutting-edge trading platform, follows the technology from the forefront with new features added continuously. Moreover, CDO TRADER is now available for Android and iOS! So it allows you to trade on the go!
Support Level: 1.0600 – 1.0530 – 1.0460 Resistance Level: 1.0655 – 1.0710 – 1.0745
EUR/USD
EUR/USD – Below 1.0655 Waiting for FOMC Minutes…
The pair continues to maintain its image in favor of the dollar. The pair is trading below the 1.0655 resistance. As the daily candle closes continue under this zone, we will follow the possibility of a step-by-step pullback towards 1.0460.
FOMC minutes tonight at 22:00 may increase the activity in the pair. Here, we will try to learn about the future ideas of the FOMC members at the meeting where it was decided to increase interest rates by 25 basis points.
Forex Trading Platforms
MetaTrader 4
MT4 has user friendly interface that is providing simplicity and efficiency. The traders can perform trading strategies for different products like Forex and CFD. MetaTrader 4 has over 50 built-in indicators, also it's the tool that predicts trends and defines the appropriate entry and exit points.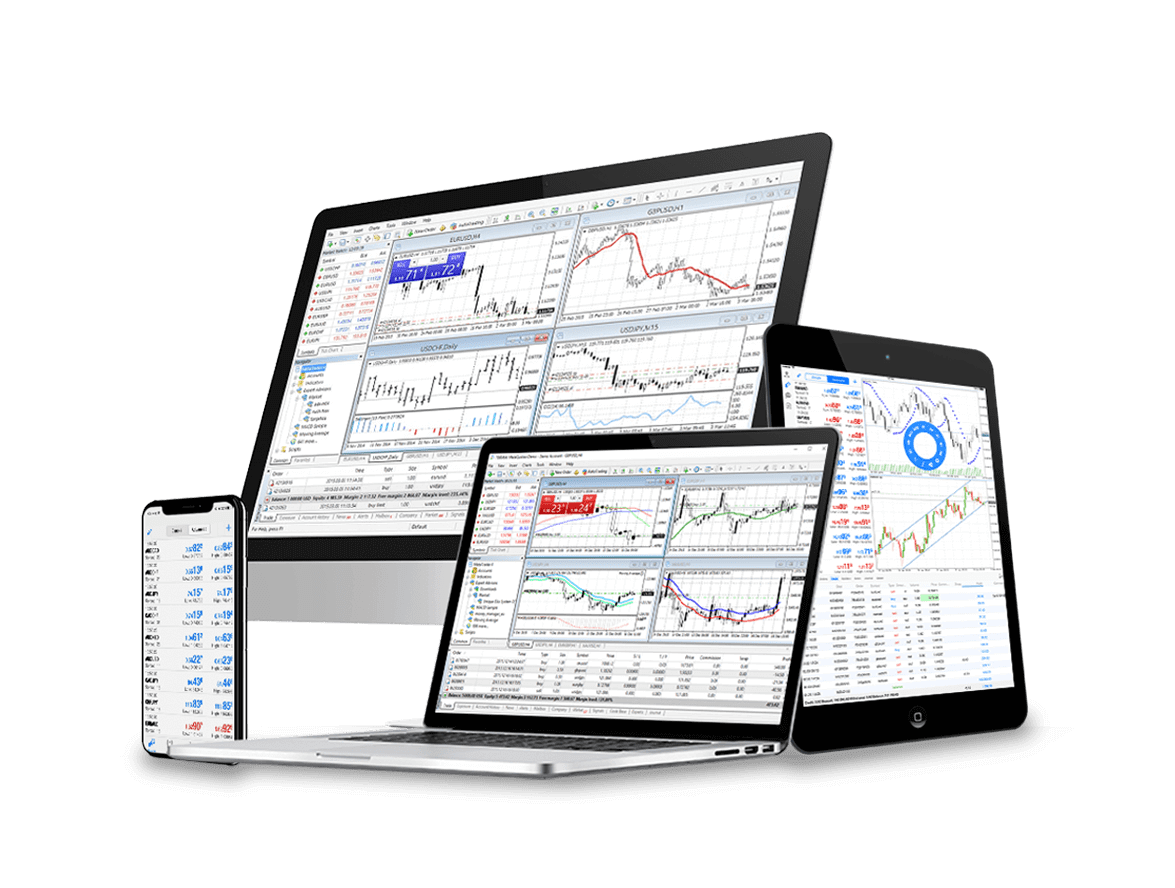 CDO Markets Limited - FX Trading
Contact Us
Please, fill the form to get an assistance.