30/05/2023 Evening Reports
ECB/Simkus "Expecting 25 bps rate hike"
*In the Euro Area, Consumer Confidence Index for May, announced today, was -17.4, Industrial Confidence Index was -5.2 and Consumer Inflation Expectation was 12.2. The data came in at -17.5, -2.8 and 15.0 levels, respectively, in April. After the data, European Central Bank (ECB) Member Simkus said in his speech that he expects a 25 basis point rate hike in June and July.
*The House Price Index, which we tracked in the USA for March, increased above the expectations and came in at 0.6% monthly and 3.6% annually. Data was expected to increase by 0.2% monthly and 2.4% annually. The Housing Price Index for 20 cities in the USA increased by 1.5% on a monthly basis and decreased by 1.1% on an annual basis. This increase on a monthly basis was the largest increase since July 2022.
Agenda of the day;
17:00 US Consumer Confidence Index
18:30 US Treasury Bills Auction
Account Opening
Open A Demo
CDO has wide range of tools, professional and friendly support for clients to achieve their financial markets trading goals. Open a live account now to enjoy this experience with virtual deposit.
Support: 1.0715 – 1.0585 – 1.0505 Resistance: 1.0765 – 1.0855 – 1.0940
EURUSD
EURUSD – Reacts Slightly Today, So Why?
The pair is rising slightly today with a reaction from 1.0715 support. We have mentioned the importance of this support in our previous reports. This support was important as the 0.9550/1.1090 rise coincides with the Fibo 23.6 retracement and is having a hard time breaking it. Today, at the same time, we saw that the US 10-year bond yield, which was approaching the 7-month downtrend line, decreased slightly and therefore there was a slight weakening in the dollar index.
1.0715 remains the main support for the pair in the short term. If it is broken, the movements in favor of the dollar can continue by gaining strength.
In possible attacks, 1.0765 is the intraday resistance and 1.0855 is the main intraday resistance.
Support: 138.80 – 137.95 – 135.15 Resistance: 140.60 – 142.30 – 145.00
USDJPY
USDJPY – Correction To Yen Continues…
As of the beginning of the week, it started to move in favor of the Japanese Yen from 140.60 and decreased to 139.58 today.
Today, with the decline in the US 10-year bond yield, the Japanese Yen received some more demand. In general, in the short term, 138.80 continues to follow intermediate support and 137.95 as main support, while decreases in the pair can be seen as a correction in favor of Yen as long as these levels remain.
As long as it stays above the 137.95 main support, we will follow the rises that can be step by step until 142.30.
Forex Mobile & Desktop App
CDO TRADER
CDO TRADER, our cutting-edge trading platform, follows the technology from the forefront with new features added continuously. Moreover, CDO TRADER is now available for Android and iOS! So it allows you to trade on the go!
Support: 1940 – 1920 – 1900 Resistance: 1955 – 1982 - 2013
XAUUSD
Ounce Gold – Holding on to the Seven-Month Uptrend…
The yellow metal is in demand today, along with the Japanese Yen, as the US 10-year yield eases. If we look at it from the point of view of its own technique, we see that it still holds on to the uptrend line from 1616 and reacts by taking support from this trend.
For now, we see 1982 as the main intraday resistance to hold above 1955 as the intraday resistance.
We will observe whether it can break the uptrend line from 1616 again and again in possible retreats. Breaking this trend could trigger strong negative moves.
Forex Trading Platforms
MetaTrader 4
MT4 has user friendly interface that is providing simplicity and efficiency. The traders can perform trading strategies for different products like Forex and CFD. MetaTrader 4 has over 50 built-in indicators, also it's the tool that predicts trends and defines the appropriate entry and exit points.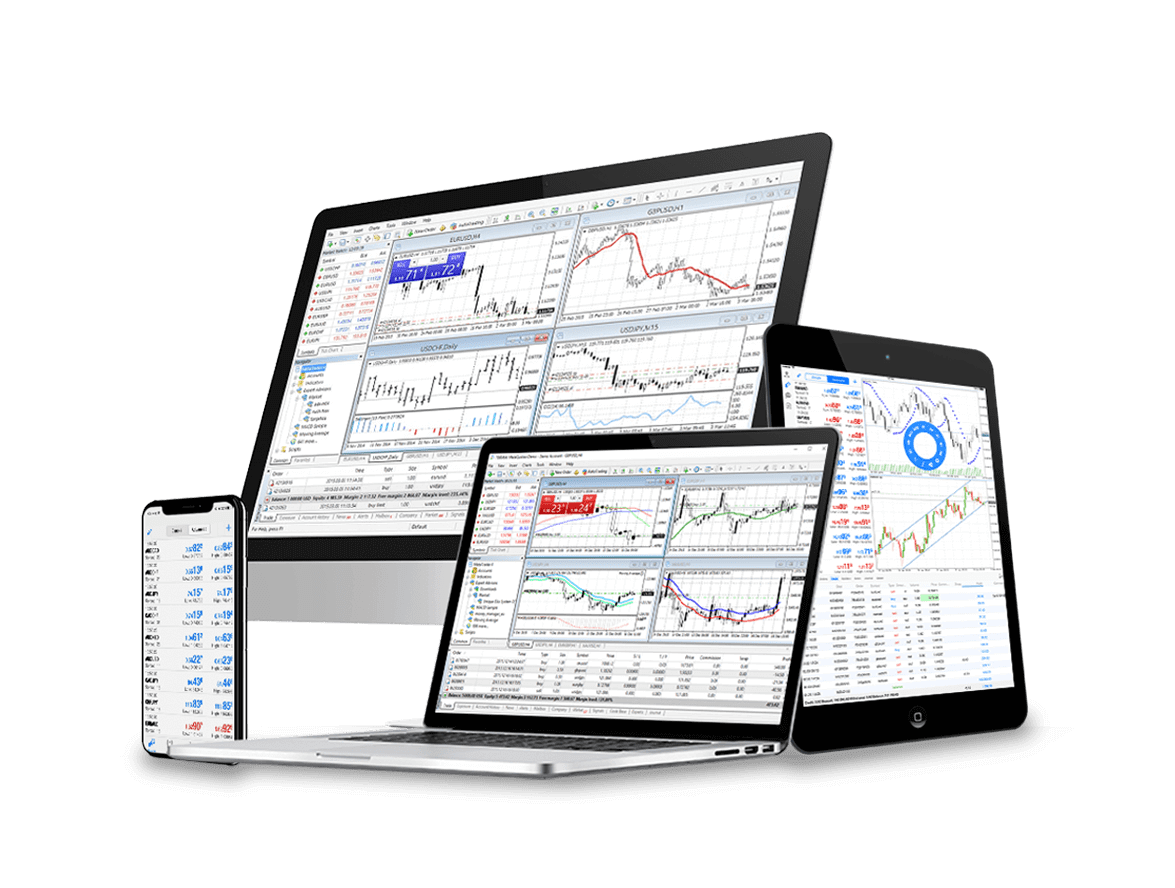 CDO Markets Limited - FX Trading
Contact Us
Please, fill the form to get an assistance.