24/10/2023 Evening Reports
Service and Manufacturing Sectors Showed Growth in the USA...
*While the Manufacturing Sector for October announced today in Germany increased from 39.6 to 40.7, the Services PMI decreased from 50.3 to 48.0. In the Eurozone, Manufacturing PMI decreased from 43.4 to 43.0, and Services PMI decreased from 48.7 to 47.8.
*Employment Change for August, which we follow today in England, decreased less than the expectation of -198 thousand and came to -82 thousand. The previous data also decreased by 207 thousand. The Unemployment Rate decreased from 4.3% to 4.2%.
*Services and Manufacturing PMI announced for October in the USA came in above expectations, reaching 50.9 and 50.0, respectively. The data was expected to come in at 49.8 and 49.5 levels. PMI data were at 50.1 and 49.8 in the previous month.
Agenda of the Day (GMT+3);
23:30 US OMO Crude Oil Stocks
Account Opening
Open A Demo
CDO has wide range of tools, professional and friendly support for clients to achieve their financial markets trading goals. Open a live account now to enjoy this experience with virtual deposit.
Support:  1.063 – 1.0575 – 1.0490 Resistance:  1.0695 – 1.0765 – 1.0840
EURUSD
EURUSD – Withdrawn After Negative Euro PMI Data…
After the parity rose to the 1.0695 resistance during the day, it moved against the Euro following the negative PMI data from the Euro Zone. With this movement, the support at 1.0575 below is an important support for the parity, which has fallen to the support of 1.0630.

In general, as long as it remains above 1.0630, declines may be replaced by movements in favor of the Euro again. Volatility in the market seems to have increased with the US 10-year bond interest rate retreating from 5% to 4.85% yesterday. For this reason, we think it is useful to stick to support and resistance areas a little more.
Support: 1945 – 1930 – 1915 Resistance: 1977 – 2005 – 2022
XAUUSD
Ounce Gold – Having Difficulty in Overcoming the 1977 Resistance…
While the yellow metal side had difficulty passing the 1977 resistance, it retreated to 1960 levels during the day. 1977 is an important resistance and unless it closes significantly above this level, it may be technically premature to expect the rally in the yellow metal to extend to 2000+.

On a weekly basis, the main support lies below at the 1945 level.
Forex Mobile & Desktop App
CDO TRADER
CDO TRADER, our cutting-edge trading platform, follows the technology from the forefront with new features added continuously. Moreover, CDO TRADER is now available for Android and iOS! So it allows you to trade on the go!
Support:   14605 – 14300 – 13945 Resistance: 14856 – 15025 – 15440
NASDAQ
Nasdaq – Again and Again 14605 Support Was Not Broken…
The Nasdaq futures index once again tested the support at 14605 and once again reacted upwards without breaking this support with the daily close. Although it dropped to 14515 level during the day yesterday, it reacted and closed above 14605. He continues his reaction today. The sudden decline in the US 10-year bond interest rate from 5% to 4.85% caused a positive reaction in future stock market indices.

However, we think that in order for the buyers to gradually strengthen, the 15015 resistance and then the 15440 resistance must be overcome.

In case of possible negative movements, we think that a strong sales wave may be triggered if the 14605 support is broken.
Forex Trading Platforms
MetaTrader 4
MT4 has user friendly interface that is providing simplicity and efficiency. The traders can perform trading strategies for different products like Forex and CFD. MetaTrader 4 has over 50 built-in indicators, also it's the tool that predicts trends and defines the appropriate entry and exit points.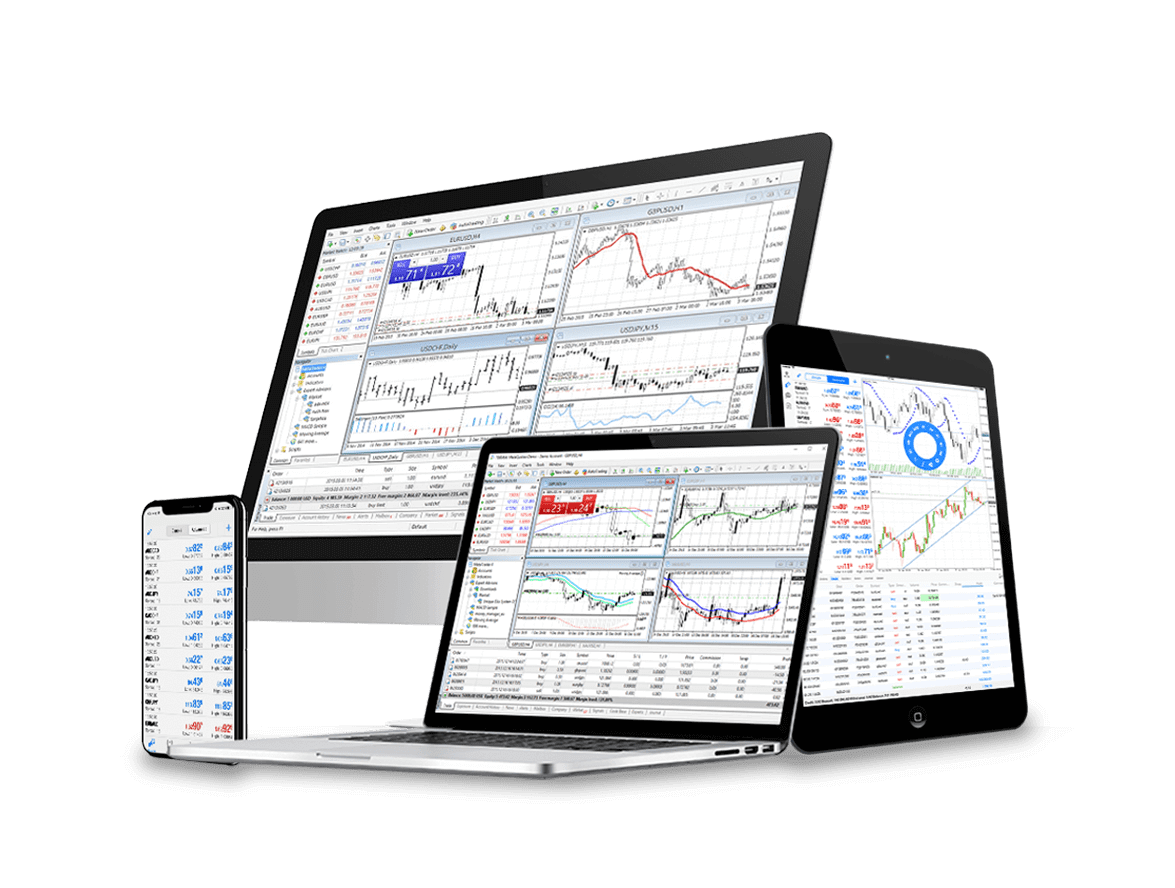 CDO Markets Limited - FX Trading
Contact Us
Please, fill the form to get an assistance.