21/03/2023 Evening Reports
Yellen "The Measures Taken Reduced the Risk of Collapse of Other Banks"
The Zew Economic Index for March, announced today in Germany and the Euro Zone, was below expectations. The data fell to -46.5 in Germany and 10.0 in the Eurozone. In the assessment, it was stated that international financial markets are under pressure, the high level of uncertainty is reflected in the Zew Economic Index, and the profits of banks have deteriorated significantly, although still positive.
US Treasury Secretary Yellen said in her speech today that the measures taken by the Treasury, FED and FDIC have reduced the risk of other bank collapses, that the steps to protect the SVB Bank are aimed at protecting the US banking system, not specific banks, and that deposit outflows from regional banks have stabilized.
The Consumer Price Index (CPI) for February, which we tracked in Canada, came in at 0.4% monthly and 5.2% annually, increasing less than expected. Core CPI, on the other hand, increased by 0.5% and 4.7%, respectively. CPI and Core CPI had increased by 5.9% and 5.0% in the previous data. After the rate of increase in inflation started to decrease in Canada, expectations may arise that the Bank of Canada will gradually end interest rate hikes.
Agenda of the day;
18:30 (GMT+3) Speech by ECB Member Enria
23:30 (GMT+3) US API Crude Oil Stocks
Account Opening
Open A Demo
CDO has wide range of tools, professional and friendly support for clients to achieve their financial markets trading goals. Open a live account now to enjoy this experience with virtual deposit.
Support Level: 1956 – 1935 – 1913 Resistance Level: 1970 – 1985 – 2010
XAU/USD
XAU/USD – Shoulder in Hourly Working Head and Shoulder, Under 1970…
The yellow metal tumbled with step-by-step profit sales after climbing as high as 2010 on Monday. The head-to-shoulder structure formed in the top region was especially evident on the hourly chart, and there was also a mismatch on the RSI side of the hourly chart. The shoulder head and shoulder structure is working as of today and the neck area was broken in 1968. In addition, the uptrend line, which started from 1808 at the beginning of March, is about to be broken down. As we stay below 1968, we can trace possible declines back to 1935.
Support Level: 1.0735 – 1.0655 – 1.0595 Resistance Level: 1.0800 – 1.0930 – 1.1030
EUR/USD
EUR/USD – We Will Pay Attention to Possible Closing Above 1.0735…
The rise in the parity continues today after the support from the uptrend. This trend comes from 0.9550.
As of today, we see a pricing above 1.0735. There has been no daily candle close above this level since the beginning of February. If there is a close above 1.0735 today, the movements in favor of the Euro may gain even more strength. We will follow this.
Tomorrow's FED meeting results could increase volatility even more.
Forex Mobile & Desktop App
CDO TRADER
CDO TRADER, our cutting-edge trading platform, follows the technology from the forefront with new features added continuously. Moreover, CDO TRADER is now available for Android and iOS! So it allows you to trade on the go!
Support Level: 131.40 – 130.55 – 129.50 Resistance Level: 132.60 – 133.85 – 135.30
USD/JPY
USD/JPY – Reacting to 50-Day Average After Yesterday's Close…
After sagging up to 130.55 yesterday, the daily candle close was lifted at 131.40. This zone was important as the recent 127.50/138.05 rise coincided with the Fibonacci 61.8 retracement. It reacted again today with the daily candle closing above this region. The result of this reaction touches the 50-day average, which corresponds to the average level of 132.60.
In case of a daily candle close above the 50-day average, movements in favor of the Yen may take a break for a while. Therefore, we will be watching 132.60 above and 131.40 below as important resistance and support levels.
Forex Trading Platforms
MetaTrader 4
MT4 has user friendly interface that is providing simplicity and efficiency. The traders can perform trading strategies for different products like Forex and CFD. MetaTrader 4 has over 50 built-in indicators, also it's the tool that predicts trends and defines the appropriate entry and exit points.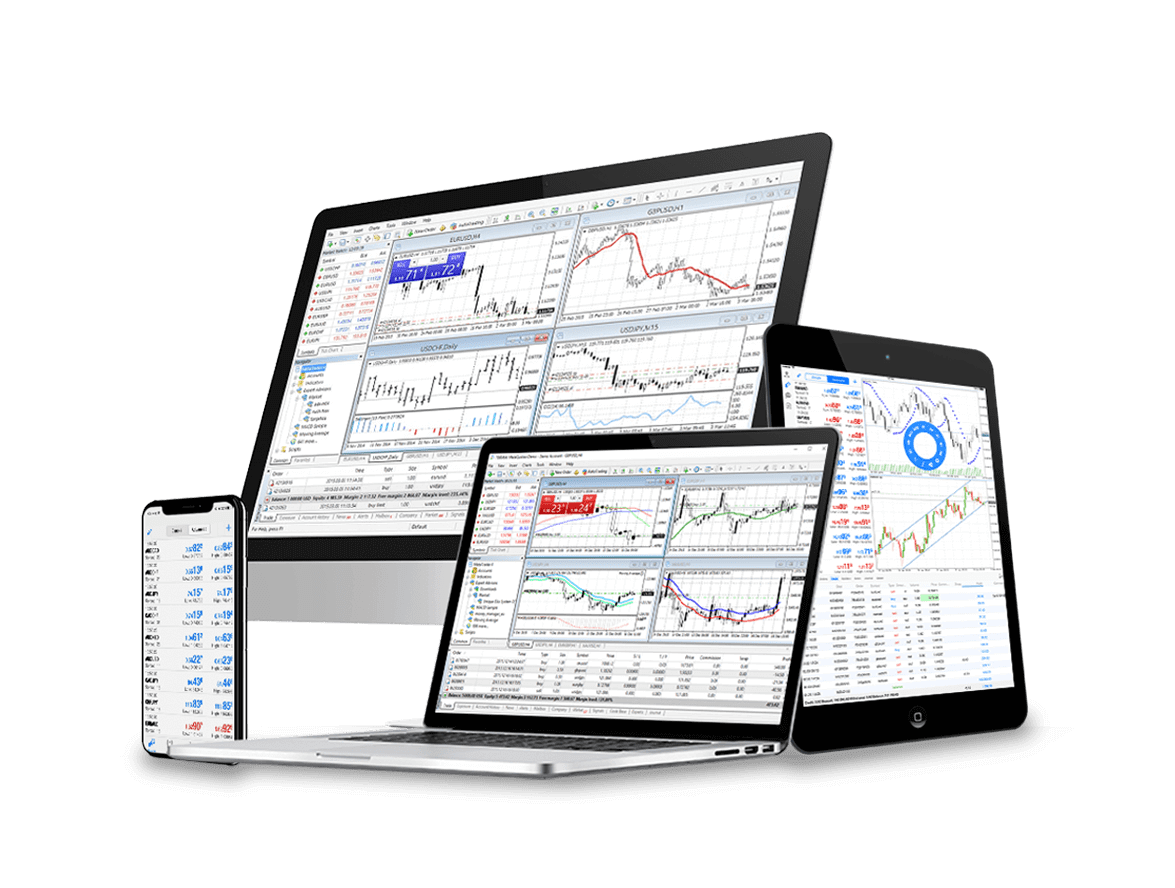 CDO Markets Limited - FX Trading
Contact Us
Please, fill the form to get an assistance.