17/08/2023 Evening Reports
Foreign Exchange Intervention Called for Public Banks in China…
*Eurozone Trade Balance posted a surplus of 23 billion euros in June, with exports falling 0.5% month on month and imports falling more sharply by 5.6%.

* In the second quarter monetary policy report of the People's Bank of China, "Prudent monetary policy will be firm and firm, and we will keep liquidity reasonably abundant. We will keep the yuan exchange rate stable. We will keep prices basically constant. We will adapt and optimize property policies in a timely manner." He made statements.

* Applications for benefiting from unemployment benefits in the USA came in close to the expectations with 239,000.

*US Philly Fed manufacturing index was announced as 12.0, contrary to the expectations of -10.0. It had its first positive reading since August 2022. Almost 25 percent of firms reported increases.

*Fitch will drive inflation and interest rates as the most serious monitoring item for global credit assessments over the next 2 years. Core inflation remains sticky and well above central bank targets despite the drop in headlines.

*Chinese officials called for public banks to increase intervention in the yuan. He told state banks to step up their interventions in the foreign exchange market to reduce volatility after the yuan rose.
Account Opening
Open A Demo
CDO has wide range of tools, professional and friendly support for clients to achieve their financial markets trading goals. Open a live account now to enjoy this experience with virtual deposit.
Support: 1.0845 – 1.0770 – 1.0670 Resistance: 1.0940 – 1.1000 – 1.1045
EURUSD
EURUSD – Traded Above 1.0900 Again…
While pricing in favor of the dollar lasted until 1.0860 levels in the parity, upside reactions started to come after the FOMC minutes. These reactions continue today. Instant pricing is progressing at 1.0913 levels. Continuing the upside, 1.0940 may form resistance. In pullbacks, 1.0845 level can be followed as support.
Support: 1896 – 1880.05 – 1866.70 Resistance: 1910 – 1920.50 – 1939.50
XAUUSD
Ounce Gold – Continues to Hold on 1896 Support…
Although the yellow metal continues to price just above the 1896 support it tested about 1.5 months ago, the downside remains limited at this support. At the same time, we see that the downward channel is getting tighter. In the coming days, if there is a downward trend from the 1896 support, the declines may be more severe. We'll wait and see.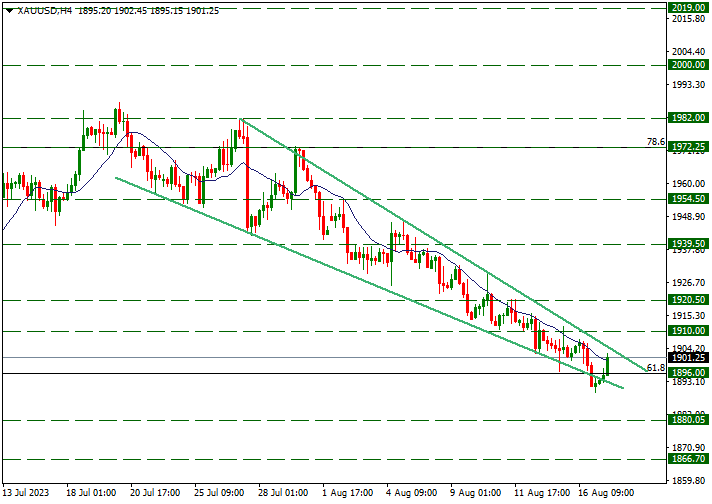 Forex Mobile & Desktop App
CDO TRADER
CDO TRADER, our cutting-edge trading platform, follows the technology from the forefront with new features added continuously. Moreover, CDO TRADER is now available for Android and iOS! So it allows you to trade on the go!
Support: 78.81 – 76.73 – 74.30 Resistance: 79.95 – 81.50 – 83.34
CRUDE OIL
Crude Oil – Pullbacks Get Upward Reactions From 78.81 Support…

The pullbacks, which have shown their effect in crude oil since the beginning of the week, continued in the morning trades today. While the pullbacks moved towards the 78.81 support, the upward pricing showed movement thanks to the reactions received from this support. In instant pricing, the level of 79.95 creates resistance. If this level is exceeded, we can follow the 81.50 level as resistance. However, if the downward pricing becomes active again, we will continue to follow the 78.81 level as support.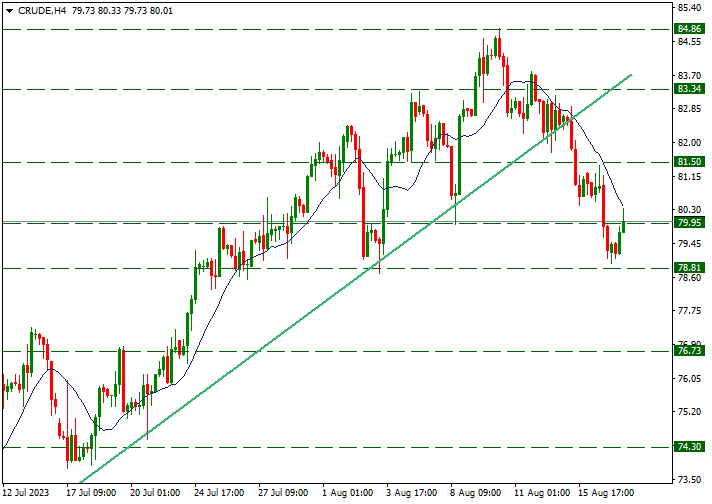 Forex Trading Platforms
MetaTrader 4
MT4 has user friendly interface that is providing simplicity and efficiency. The traders can perform trading strategies for different products like Forex and CFD. MetaTrader 4 has over 50 built-in indicators, also it's the tool that predicts trends and defines the appropriate entry and exit points.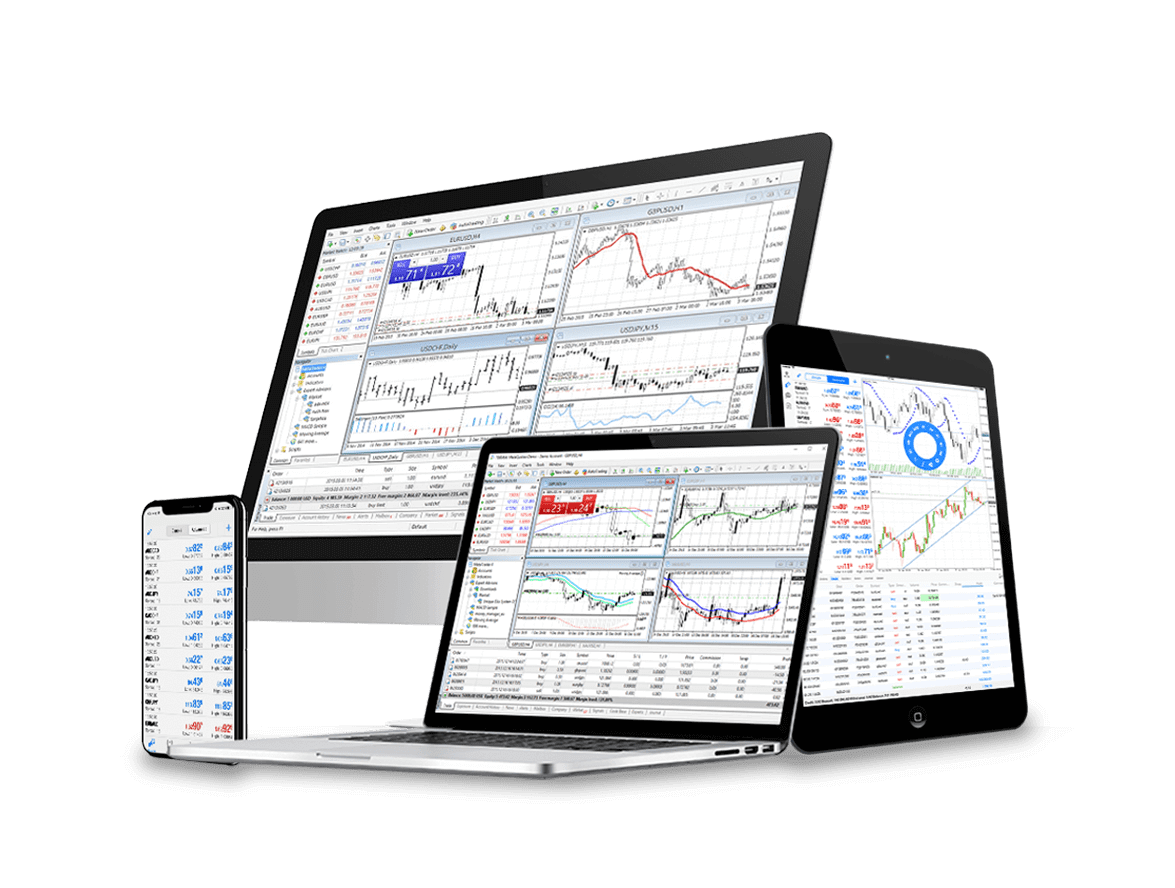 CDO Markets Limited - FX Trading
Contact Us
Please, fill the form to get an assistance.