14/10/2022 Evening Reports
Trends in the Market Continue...
In the inflation figures announced in the morning on the Chinese side, the CPI data was 0.3% monthly and 2.8% annually, while the PPI side was announced as 0.9%. While there was an increase in CPI on the annual side, there was a decrease in PPI. 
European Central Bank President Lagarde said he expects to raise interest rates further in the next few meetings. He added that inflation in the euro area is high and may remain above ECB targets for a long time. It was recorded as a sentence confirming the possibility of a 75 basis point increase on October 27.
Japan Central Bank Governor Kuroda commented that the recovery in the Japanese economy was slower than expected and it would be wrong to raise interest rates now. The USDJPY pair continued to rise, touching the 148.35 level.
Retail Sales data from the USA increased by 8.41% annually and 0.3% on a monthly basis.
Britain's new prime minister, Truss, made a U-turn on some of the economic promises he made the day he was elected. Truss stated that it was decided to continue the increase in corporate tax and said that they will do everything to reduce the debt-to-GDP ratio in the medium term. He said spending will rise less quickly than anticipated. GBPUSD, which had a very volatile day, was priced at 1.1190 after the announcement.
US futures stock indices fell after the US inflation data yesterday and gave a strong reaction. On the last trading day of the week, some of this reaction was reversed, while the EURUSD parity is priced close to the 0.97 level. Ounce Gold contacted 1645 support again during the day.
Looking at the market from afar, we see that the current trends continue to be preserved.
Account Opening
Open A Demo
CDO has wide range of tools, professional and friendly support for clients to achieve their financial markets trading goals. Open a live account now to enjoy this experience with virtual deposit.
Support Level: 92.78-90.53-87.90 Resistance Level: 95.81-98.49-102.89
BRENT
BRENT – Withdrawn to 92.78 Support…
Some of the rises seen in Brent Petrol yesterday were taken back and there were pullbacks up to the 92.78 support. With the support received from this level, recovery is seen again. In the continuation of the recovery, 95.81 and 98.49 can be viewed as resistance. In pullbacks and pricing below 92.78, 90.53 and 87.90 can form support.
Support Level: 18.65-18.22-17.80 Resistance Level: 19.0925-19.46-19.95
XAG/USD
XAG/USD – Testing 18.65 Support…
Retail Sales in the US, which we follow today, showed no monthly change and came in at the level of 0.0%, increasing by 8.20% annually. After the data, 18.65 support is being tested in Silver. When this level is broken and below, 18.22 and 17.80 can be viewed as support. In case of holding on 18.65 support, 19.0925 and 19.46 resistance can be created.
Forex Mobile & Desktop App
CDO TRADER
CDO TRADER, our cutting-edge trading platform, follows the technology from the forefront with new features added continuously. Moreover, CDO TRADER is now available for Android and iOS! So it allows you to trade on the go!
Support Level:0.9735-0.9682-0.9569 Resistance Level: 0.9852-0.9910-0.9998
EUR/USD
EUR/USD – Holding on 0.9735 Support…
After yesterday's rise in EURUSD parity, there were pullbacks up to 0.9735 support today. If a hold on this level is achieved, transactions in favor of the Euro may continue. In this case, 0.9852 and 0.9910 can be viewed as resistance. 0.9682 and 0.9569 can form support in retracements and pricing below 0.9735 level.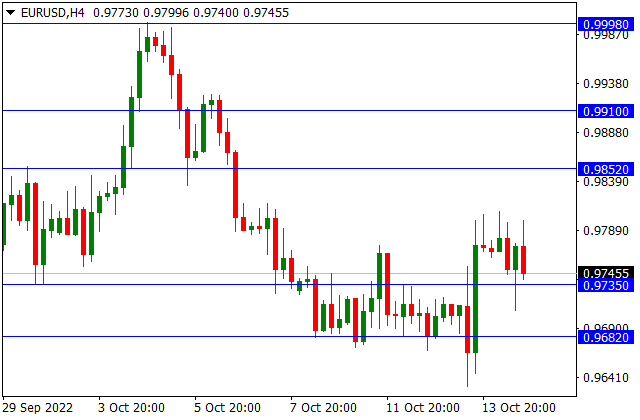 Support Level: 980.25-968-953.50 Resistance Level: 990-996-1008.00
GAU/TRY
GAU/TRY – Falls With FED Expectations…
Ounce Gold is decreasing with the expectations that the FED will increase interest rates by 100 basis points in November after the increase in inflation rates announced yesterday in the USA. With the effect of the decreases in Ounce Gold, Gr Gold TL decreases. In the continuation of the decline, 980.25 and 968 can be viewed as support. On the upside, 990 and 996 may form resistance.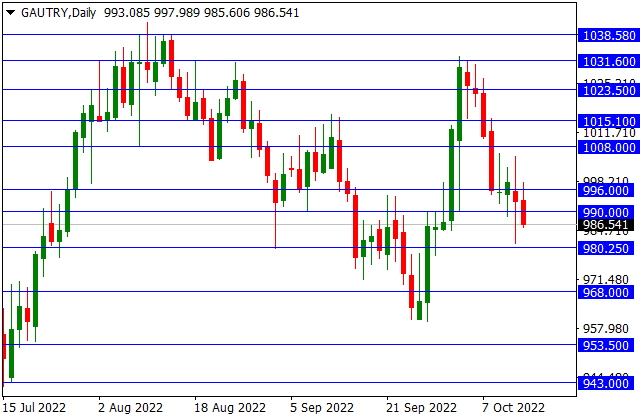 Forex Trading Platforms
MetaTrader 4
MT4 has user friendly interface that is providing simplicity and efficiency. The traders can perform trading strategies for different products like Forex and CFD. MetaTrader 4 has over 50 built-in indicators, also it's the tool that predicts trends and defines the appropriate entry and exit points.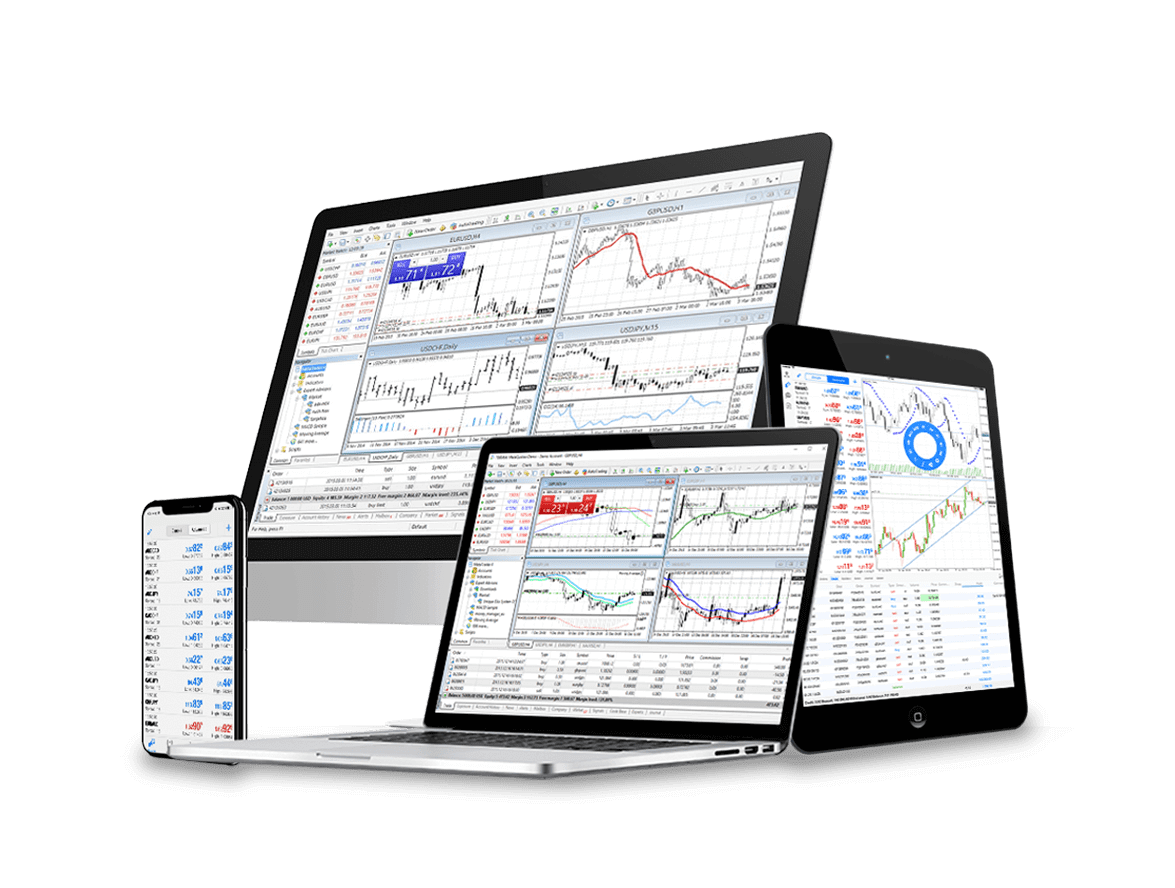 CDO Markets Limited - FX Trading
Contact Us
Please, fill the form to get an assistance.