09/12/2022 Evening Reports
Producer Price Inflation Increased More Than Expected in the USA…
Producer price inflation in the USA, although it increased below the previous period on an annual basis in November, came above the expectations.
(Annual) (Nov) Announced: 7.4% Expected: 7.2% Previous: 8.0%
(Monthly) (Nov) Announced: 0.3% Expected: 0.2% Previous: 0.2%
Core inflation came in above expectations.
Core Producer Price Index (PPI) (Annual) (November) Announced: 6.2% Expected: 5.9% Previous: 6.7%
Core Producer Price Index (PPI) (Monthly) (November) Announced: 0.4% Expected: 0.2% Previous: 0.0%
The higher-than-expected PPI in November helped the US Dollar to recover.
François Villeroy de Galhau, member of the European Central Bank (ECB) Governing Council and Governor of the Bank of France, warned on Friday that "a temporary recession cannot be ruled out".
Russian President Putin said in a statement that they are considering cutting oil production, but the final decision has not been made yet. Putin also stated that they will not sell oil to those who offer a ceiling price, and that they will announce the decision on the ceiling price application in the future. Crude Oil price rose as high as $72.90 as Putin formally discussed production cuts.
Account Opening
Open A Demo
CDO has wide range of tools, professional and friendly support for clients to achieve their financial markets trading goals. Open a live account now to enjoy this experience with virtual deposit.
Support Level: 1067 – 1055 – 1040 Resistance Level: 1080 – 1090 – 1105
GAU/TRY
GAU/TRY – It Retested the 1080 Resistance That It Touched Last Week…
Gram Gold tested the 1080 resistance again today, with the positive image on the Ounce Gold side. If this region is passed, the record will be renewed and the technical positive image will continue. Here we follow 1067 as the first support line for the day and 1040 for the main support line. However, for the main weekly support, we will be watching the 144-day average.
Support Level: 1.0545 – 1.0480 – 1.0340 Resistance Level: 1.0605 – 1.0770 – 1.0940
EUR/USD
EUR/USD – Profit Selling Came Again From 1.0605 Resistance…
The EURUSD pair is again close to 1.0605, which it tested last week. However, for now, it is again encountering resistance from here. This region is also one of the important areas as resistance as the 1.2349/0.9535 drop coincides with the Fibo 38.2 retracement.
With the November PPI data in the USA, which came above the expectations, there seems to be a slight movement in favor of the Dollar index. However, we will monitor this situation up to 1.0480 support, which corresponds to the 233-day average. As long as this support line is not broken, it may be technically premature to expect the movements in favor of the dollar to continue "strongly".
Forex Mobile & Desktop App
CDO TRADER
CDO TRADER, our cutting-edge trading platform, follows the technology from the forefront with new features added continuously. Moreover, CDO TRADER is now available for Android and iOS! So it allows you to trade on the go!
Support Level: 135.90 – 135.00 – 134.20 Resistance Level: 136.50 – 137.45 – 138.05   
USD/JPY
USDJPY – Held at 135.90 Support on the Last Trading Day of the Week…
After reacting from the 233-day average, the pair rose to the 144-day average during the week. The pair, which faced resistance here, retreated with a slight profit selling. For now, it is held at 135.90 support. Possible reactions from here will again ensure that 138.05 is followed as a critical resistance. In general, reactions are expected to remain limited as long as below 138.05. If it is exceeded, we will follow the Fibonacci retracement zones seen on the step-by-step chart as resistance.
Forex Trading Platforms
MetaTrader 4
MT4 has user friendly interface that is providing simplicity and efficiency. The traders can perform trading strategies for different products like Forex and CFD. MetaTrader 4 has over 50 built-in indicators, also it's the tool that predicts trends and defines the appropriate entry and exit points.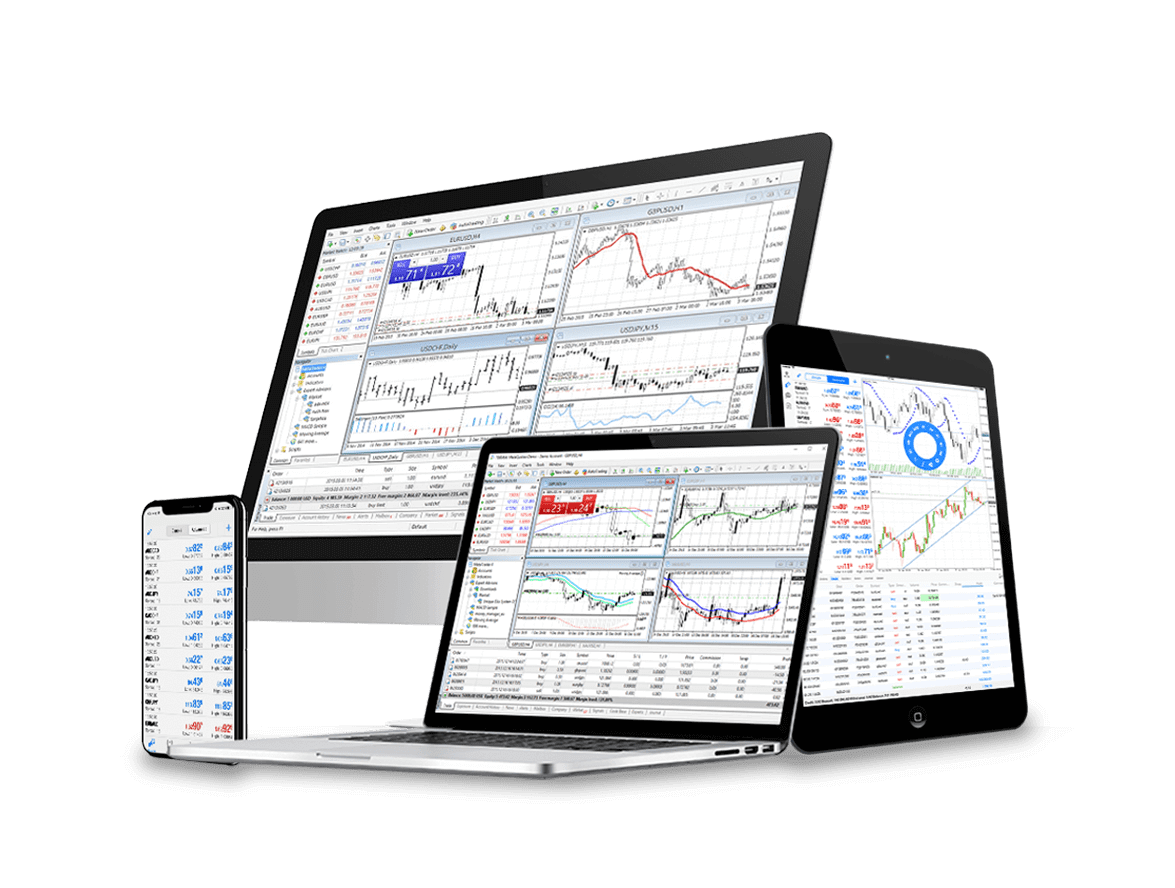 Support Level: 76.90 – 75.60 – 72.10 Resistance Level: 80.40 – 83.00 – 86.40  
BRENT
BRENT – Reacted Slightly From 75.60 Support With Putin's Statement…
Russian President Putin's statement that he is considering cutting oil production caused a reaction of about 1 dollar in oil prices, and the price of Brent oil is traded at $ 77. When we look at the weekly chart, we see that there is a reaction from the intermediate uptrend support line.
75.60 support is important. If this support is broken by the weekly candle, dips could push the price below $70. We will continue to monitor possible movements above 75.60 support. This week's candle is strongly negative. It can be foreseen that the negative trend will continue as long as there is no hold above 83 at least in the coming weeks.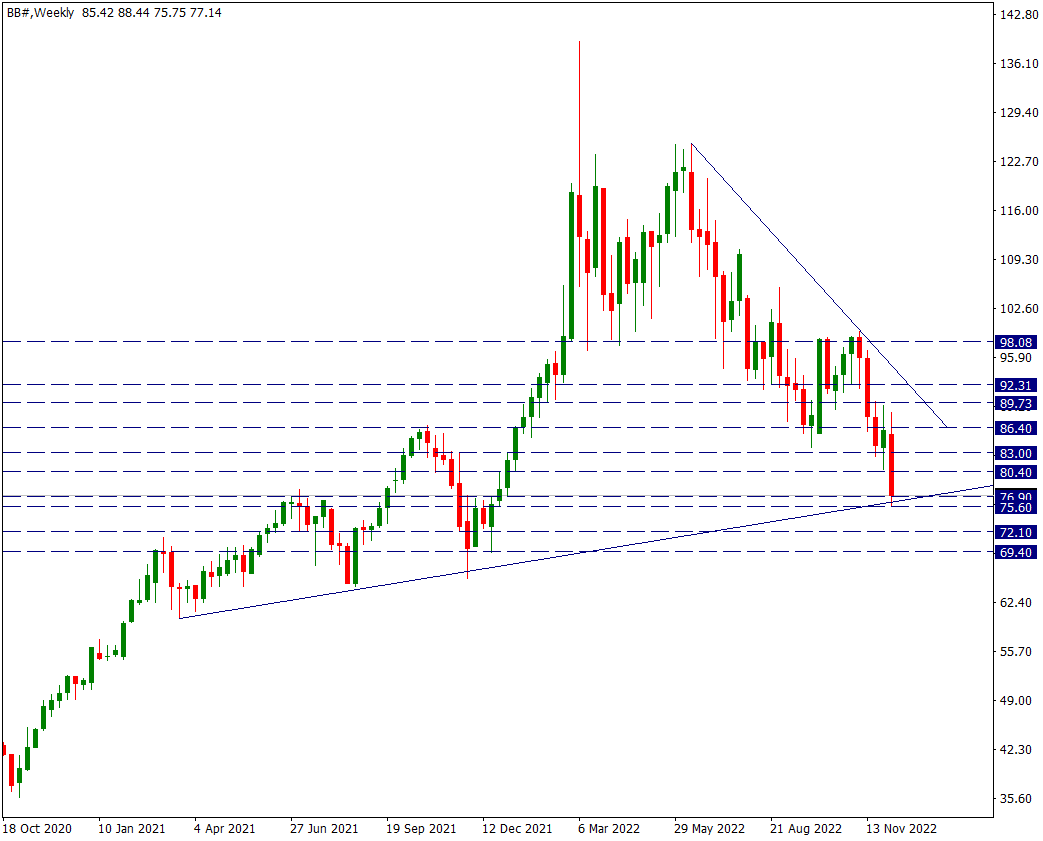 CDO Markets Limited - FX Trading
Contact Us
Please, fill the form to get an assistance.