09/10/2023 Evening Reports
ECB and FED Members Continued Their Parallel Statements Today
– German industrial production fell by -0.2% in August, worse than the expected -0.1%, and declined by -1.75% annually.
– De Guindos of the European Central Bank cautioned that while he anticipates decreasing inflation in the coming months, concerns remain due to oil price fluctuations. He expects current interest rates to stabilize prices, and economic growth in the second half may be minimal.
– Kazaks from the European Central Bank stated that rapid interest rate hikes are in the past, and the likelihood of rate increases in upcoming meetings is low.
– The International Monetary Fund (IMF) noted that recent policy rate increases, tax hikes, and financial sector reforms have reduced risks and boosted investor confidence in Turkey, improving the central bank's reserve position.
– The Sentix investor confidence index in the Eurozone dropped from -21.5 to -21.9 in October.
– Global market concerns stemming from the Israel-Hamas conflict drove up oil prices. Brent oil, closing at 84.46 last week, opened at 86.26 with intraday gains reaching 89 levels.
– FED's Logan emphasized that the FED should consider recent tightening of financial conditions when setting policy rates. Sustaining 2% inflation is uncertain, and preventing high inflation is a priority. Strong output and spending contrast with mixed consumer outlook.
Account Opening
Open A Demo
CDO has wide range of tools, professional and friendly support for clients to achieve their financial markets trading goals. Open a live account now to enjoy this experience with virtual deposit.
Support: 1.0490 – 1.0450 – 1.0395 Resistance:  1.0575 – 1.0630 – 1.0695
EURUSD
EURUSD – Opening in Favor of Dollar Remained Limited…
There was a slight demand for the US Dollar as a safe haven after the war between Israel and Hamas that started over the weekend. The parity, which closed at 1.0583 on Friday, opened the market at 1.0574 on Monday.

1.0575 resistance could not be passed during the day. We continue to follow the 8-day average as a resistance line in intraday movements. In the short term, this average is important resistance. Just above it, we will follow the downtrend line from 1.1265 as a second resistance zone.

As long as it stays below these zones, each rise may result in profit selling again.
Support: 1843.06 – 1824.16 – 1810 Resistance: 1855 – 1866.70 – 1880
XAUUSD
Ounce Gold – Entered the New Week with an Upward Gap…
The yellow metal, which closed at 1831 last Friday with upward reactions, was preferred as a safe haven due to the war between Israel and Hamas over the weekend. After opening the new week with a gap at the 1847 level, it attempted to rise up to the 1855 resistance during the day.

If demand-side transactions increase their strength, 1855 resistance can be overcome and 1866 level can be followed as resistance. If sales pressures continue where they left off, 1824 and 1819 levels may provide support.
Forex Mobile & Desktop App
CDO TRADER
CDO TRADER, our cutting-edge trading platform, follows the technology from the forefront with new features added continuously. Moreover, CDO TRADER is now available for Android and iOS! So it allows you to trade on the go!
Support: 84.30 – 81.65 – 79.80 Resistance: 87.60 – 89.15 – 91.40
BRENT
BRENT – The War in the Middle East Did Not Shock the Initial Prices…
Oil prices rose in the premarket as fears of supply shortages increased with Hamas' attacks on Israel. Due to Iran's support for Hamas, concerns about a possible embargo on Iranian oil began to arise. However, it is thought that Saudi Arabia can keep the oil market balanced by increasing supply.

Technically speaking, the attacks following the positive gap at the night's opening were not permanent. In general, there is a calmness in pricing during the day. It may technically be premature to expect the attacks to be triggered again unless the intraday movements exceed the 89.15 level.

If the 84.30 support is broken in possible declines, the negative trend may strongly take us towards 81.65.
Forex Trading Platforms
MetaTrader 4
MT4 has user friendly interface that is providing simplicity and efficiency. The traders can perform trading strategies for different products like Forex and CFD. MetaTrader 4 has over 50 built-in indicators, also it's the tool that predicts trends and defines the appropriate entry and exit points.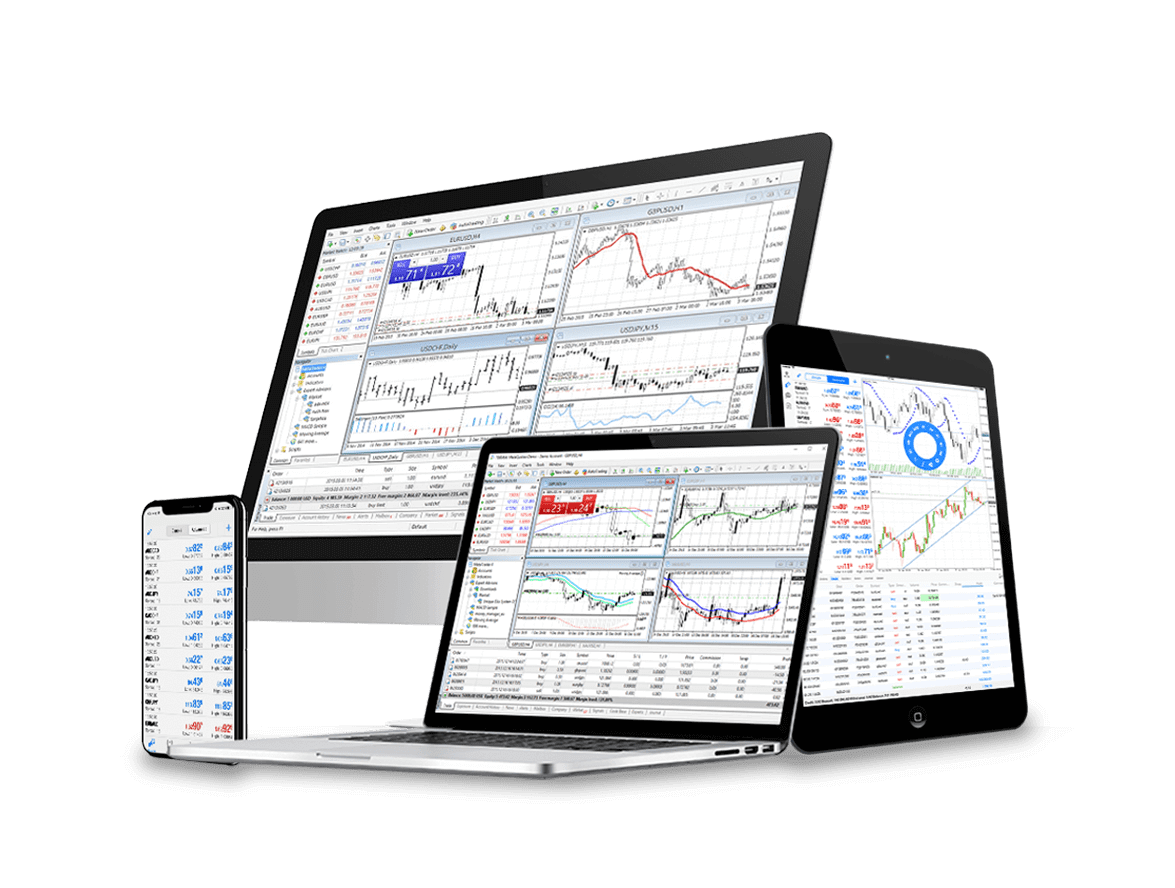 CDO Markets Limited - FX Trading
Contact Us
Please, fill the form to get an assistance.