16/01/2023 Evening Reports
Davos and the Bank of Japan Could Be Important This Week...
The markets will be closed on the first trading day of the new week, as it is Martin Luther King Day in the USA. Early closing is expected for many futures instruments.
The Bank of Japan meeting will take place this Wednesday morning. BOJ had increased the 10-year government bond rate band, which it had kept constant at 0.25% in its previous meeting, to 0.5%. However, Japanese bonds frequently try to go above the 0.5% band, and each time the Bank of Japan tries to reduce the interest rate to 0.5% by purchasing unscheduled bonds. As of the new week, Japanese bonds are on the agenda again and if the BOJ side cancels the yield check on Wednesday morning, this may cause volatility in the financial markets. We will be following this process today and until Wednesday.
USDJPY parity is priced at 128.50 levels as of today.
This year's organization of the World Economic Forum in Davos started today. The main theme of the forum, which will continue all week, will be "Collaboration in a Fragmented World".
Tomorrow's Data (GMT+3);
05.00 | China – Economic Growth and Industrial Production
10.00 | UK – Average Income Index and Unemployment Rate
10.00 | Germany – Inflation Rate
13.00 | Germany – ZEW Economic Trust
16.30 | Canada – Inflation Rates
Account Opening
Open A Demo
CDO has wide range of tools, professional and friendly support for clients to achieve their financial markets trading goals. Open a live account now to enjoy this experience with virtual deposit.
Support Level: 1.0775 – 1.0720 – 1.0655 Resistance Level: 1.0850 – 1.0915 – 1.0975
EUR/USD
EUR/USD – Tested 1.0850 Resistance Once Again…
The EURUSD pair continues to price just below the 1.0850 resistance tested from last week. During the day, this resistance was tested once again, but could not be broken. On the lower side, it continues to receive support from 1.0775. We will continue to monitor the pricing between 1.0850 and 1.0775 in intraday movements. Movements in favor of the dollar may gain strength below 1.0775. In this case, we will follow the possible downward movements up to the 200-day average.
Support Level: 1895 – 1878 – 1865 Resistance Level: 1920 – 1945 – 1972
XAU/USD
XAU/USD – Light Profit Sale Is Coming To Start The New Week…
After the Ounce Gold side closed the last week with a strong rise, it was stuck at 1920 resistance in the new week. Although it had a test above 1920 in the Asian session, it came back slightly with profit selling in the European session. We will continue to monitor the 8-day average, which follows the rise from almost 1805 levels, for trend tracking. As long as it stays above the 8-day average in possible profit sales, decreases can be qualified as profit sales.
A one-day candle was closed above the 1895 resistance, which coincided with the Fibonacci 61.8 retracement of the 2070/1614 decline last week. The continuation of this situation may cause the positive image in Gold to be maintained while it is above the 8-day average. In this case, it may continue its trend towards the Fibonacci 78.6 retracement higher up.
Forex Mobile & Desktop App
CDO TRADER
CDO TRADER, our cutting-edge trading platform, follows the technology from the forefront with new features added continuously. Moreover, CDO TRADER is now available for Android and iOS! So it allows you to trade on the go!
Support Level: 83.70 – 80.50 – 77.80 Resistance Level: 85.40 – 87.05 – 89.70
BRENT
BRENT – Why is 87.05 Resistance Important?
When we look at the Brent side, we see that the new week started with profit sales and stuck at 85.40 resistance. Technically, it may be necessary to see daily candle closes above 87.05 resistance for positive movements to gain some more strength. 87.05 resistance also stands out as an important level as it coincides with the downtrend region coming from the 125 level. If this happens, we can expect the 90 levels to come to the fore step by step.
Forex Trading Platforms
MetaTrader 4
MT4 has user friendly interface that is providing simplicity and efficiency. The traders can perform trading strategies for different products like Forex and CFD. MetaTrader 4 has over 50 built-in indicators, also it's the tool that predicts trends and defines the appropriate entry and exit points.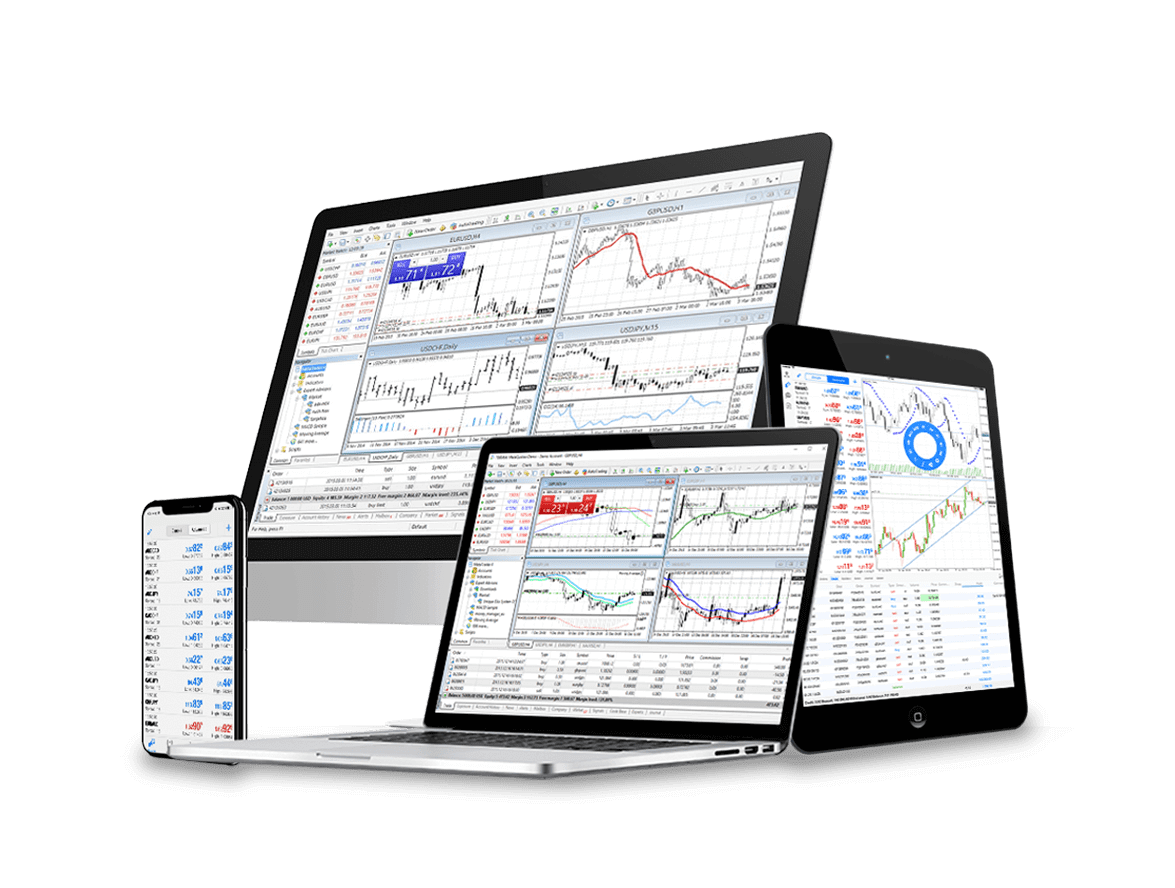 Support Level: 1.0020 – 0.9955 – 0.9905 Resistance Level: 1.0095 – 1.0140 – 1.0210
EUR/CHF
EUR/CHF – Continuing to Stay Above 1.00…
After almost two months of consolidation at 0.9905/0.9830, the EURCHF parity made a sharp rise last week, with the Euro side gaining strength. With this move, the pair rose above 1.00 and rose to 1.0095. With this increase, it also exceeded the 200-day average. Although there is a slight profit sale after the 1.0095 movement, we may have a chance to see the continuation of the upward trend as long as it is still above 200 days and above this average.
It will also be remarkable if it closes the week above 1.0020. Weekly candle closes above 1.0020 can strongly continue the movements in favor of the Euro.
CDO Markets Limited - FX Trading
Contact Us
Please, fill the form to get an assistance.