07/07/2023 Evening Reports
US Employment Market Remained Strong...
*The most important data of the day was undoubtedly the Non-Farm Payrolls report from the United States.
US Non-Farm Payrolls Change: 209,000 (Expectation: 225,000; Previous: 339,000)
US Unemployment Rate: 3.6% (Expectation: 3.6%; Previous: 3.7%)
US Average Hourly Earnings (monthly): 0.4% (Expectation: 0.3%; Previous: 0.3%)
US Non-Farm Payrolls came in below expectations after a long time. However, we cannot say that it deviates significantly from the trends. While the market retraced slightly after the strong ADP Non-Farm data released yesterday, the US Employment Market continues to show strength with an unemployment rate of 3.6% and monthly Average Hourly Earnings growth of 0.4%.
The probability of a 25 basis point interest rate hike in the Federal Reserve's decision on July 26 remains around 95%.
*European Central Bank (ECB) President Lagarde, in her morning statement, did not make any significantly different remarks from before. However, she reiterated that there are still ways to achieve price stability, despite a slight easing in inflation.
Another ECB member, Guindos, who spoke during the day, stated that service inflation is sticky and emphasized that there are more measures to be taken to achieve the long-term 2% inflation target.
*This morning, there were some comments regarding the increase of Japan's Central Bank's 10-year bond yield above 0.50%. As there was no clear statement indicating that there will be no change, the Japanese Yen gained strength throughout the day, causing the USDJPY pair to decline to the level of 142.30."
Account Opening
Open A Demo
CDO has wide range of tools, professional and friendly support for clients to achieve their financial markets trading goals. Open a live account now to enjoy this experience with virtual deposit.
Support: 1.0840 – 1.0745 – 1.0665 Resistance: 1.0915 – 1.0960 – 1.1000
EURUSD
EURUSD – First Response After Non-Farm Remains Limited…
The currency pair had a slight reaction to today's release of the US Non-Farm Payrolls Change, which came in slightly below expectations. However, this reaction was not sustained because both the employment change remained in line with trends and the accompanying data of the unemployment rate and average hourly earnings were quite positive.
The currency pair reacted up to 1.0931 but has remained limited in this range for now. However, we will monitor the daily candlestick close, and if we see a daily close above 1.0915, it could be a sign of a potential move towards 1.10 from a technical perspective.
The main intraday support level remains at 1.0840 as long as we stay below 1.0915.
Support: 1.2690 – 1.2600 – 1.2445 Resistance: 1.2840 – 1.2950 – 1.3090
GBPUSD
GBPUSD – Clinging to Supports Approaching 1.2840 Resistance…
The GBP/USD currency pair continues to move towards the 1.2840 resistance level. Throughout the week, it has held above the 13-day moving average, which we have been observing as a short-term trend indicator, with a support level at 1.2690. However, over the past two days, it has been gradually advancing towards the 1.2840 level with the support it received from this area. During the day, we will monitor the 1.2840 resistance level above and the 1.2690 support level below. To confirm the break of the uptrend that has been ongoing for approximately 10 months, we would need to see the 1.2600 support level being breached, confirmed by daily candlestick patterns.
Forex Mobile & Desktop App
CDO TRADER
CDO TRADER, our cutting-edge trading platform, follows the technology from the forefront with new features added continuously. Moreover, CDO TRADER is now available for Android and iOS! So it allows you to trade on the go!
Support:  1912 – 1900 – 1885 Resistance: 1932 – 1955 – 1970
XAUUSD
Ounce Gold – We Follow Intraday Movements in 1932/1912…
The price of gold managed to hold onto the interim support level at 1912 today. After a slight reaction following the release of the US Non-Farm Payrolls data, the price of gold couldn't sustain that upward momentum for now. Overall, we continue to monitor the movements of the precious metal within the range of 1932 to 1912 throughout the day. If it surpasses 1932, it could potentially move towards 1955, which is the 50-day moving average.
On the downside, the key intraday support level remains at 1900.
Forex Trading Platforms
MetaTrader 4
MT4 has user friendly interface that is providing simplicity and efficiency. The traders can perform trading strategies for different products like Forex and CFD. MetaTrader 4 has over 50 built-in indicators, also it's the tool that predicts trends and defines the appropriate entry and exit points.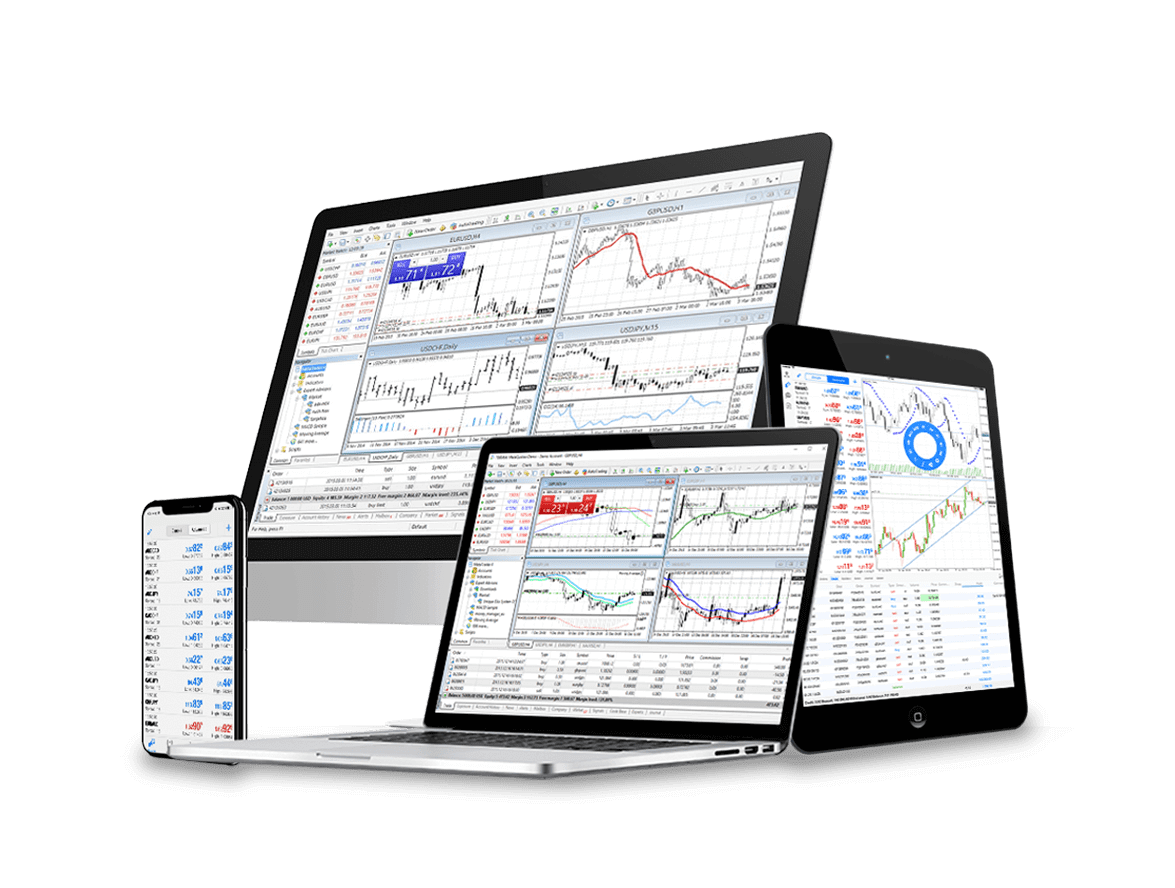 CDO Markets Limited - FX Trading
Contact Us
Please, fill the form to get an assistance.